Popular Residential Cleaning Services for Houses in Wildwood, MO
Why spend your valuable free time mopping and scrubbing, when our team can give you the gift of a perpetually fresh and sparkling home?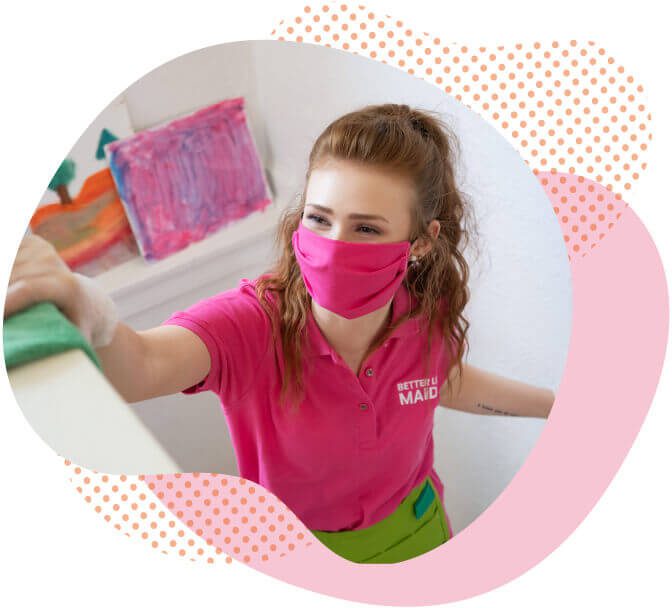 We've established a brand name that's synonymous with quality
Here at Better Life Maids, our team is more than willing to take care of all your household tasks with exceptional skill and meticulous care. For years, the good people of Wildwood and surrounding areas have trusted our professional cleaning services to keep their living spaces spotless, and we have consistently delivered. With extensive knowledge, expertise, and proven eco-friendly practices, we stand out as one of the top choices in Missouri. Whatever your specific needs may be, our dedicated team is committed to giving you the full value of your money (and then some) every time.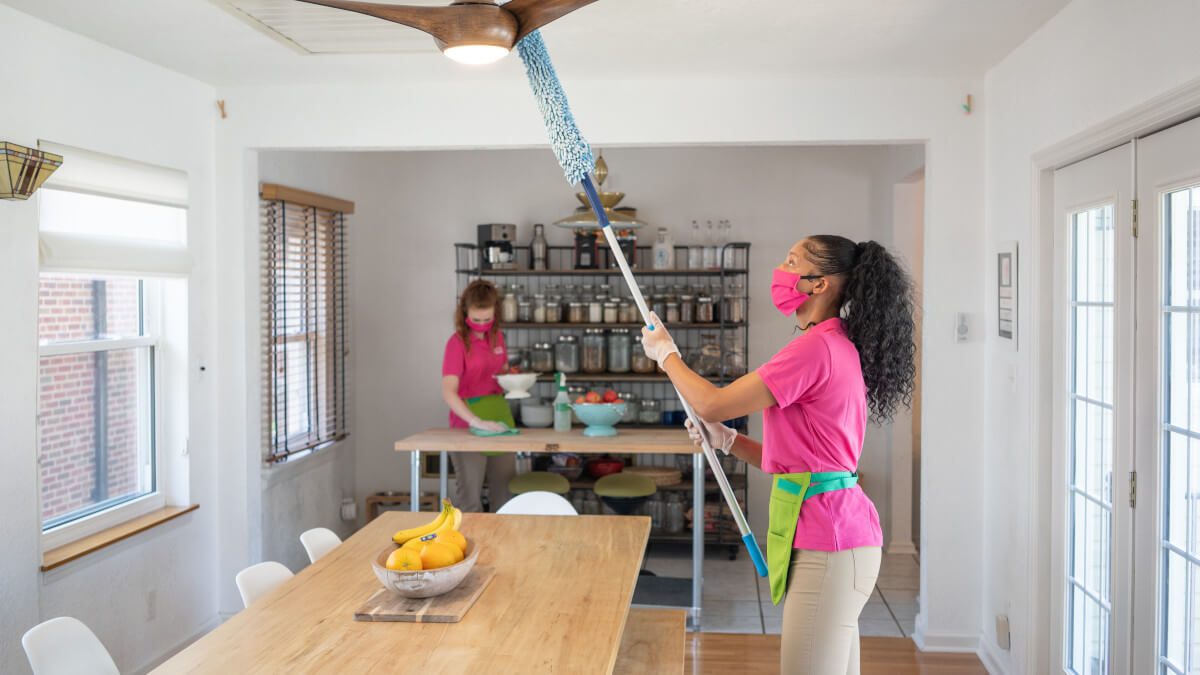 At the end of the day, a company is only as good as its workers
We've designed a rigorous selection process to ensure that each member of our crew possesses the skills and the hardworking personality needed to deliver top-notch results every time. With the help of thorough background and reference checks and comprehensive interviews, we can guarantee that all of our employees are highly qualified professionals. When you schedule our house cleaning service in Wildwood, you can have complete confidence in your decision. Whether you require general assistance or assistance with move-in/move-out cleaning, we're here to serve you. Your needs are our priority!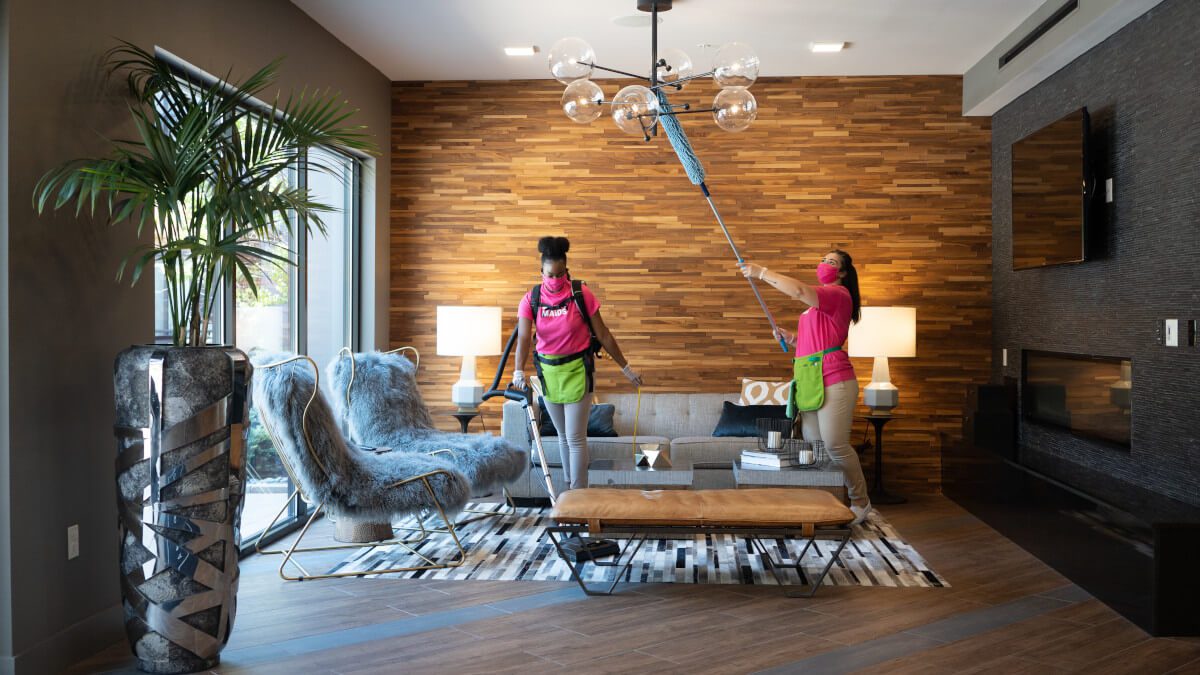 What sets our maid service above our competition in Wildwood?

Protecting the planet
Our professional cleaning service places great emphasis on the well-being of people, animals, and the environment.
Trustworthy team
We go out of our way to only work with experts who take pride in their work and have passed an extensive vetting process.
Convenient booking
We have a modern scheduling process that enables you to quickly set an appointment from any internet-enabled device.
Highly-rated company
You don't have to take our word for it! Our many loyal clients have graced us with countless 5-star reviews over the years.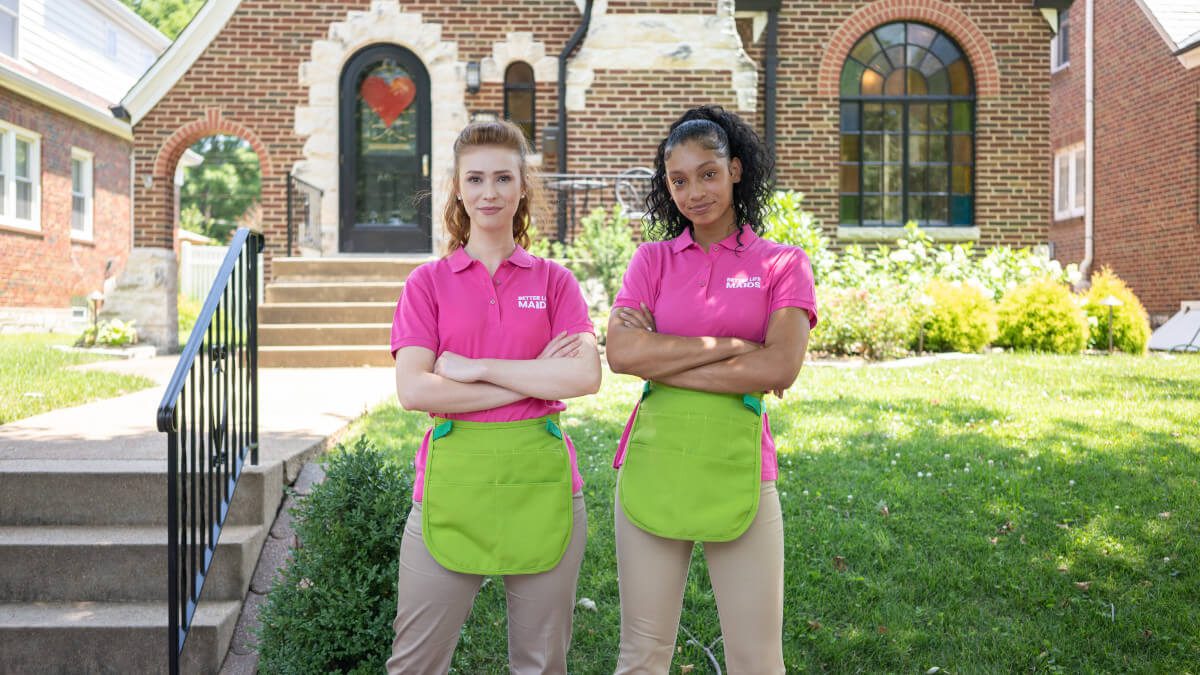 Our all-green residential cleaning services bring numerous perks
Our focus lies in employing eco-friendly methods and products to safeguard the health of people, pets, and the planet without making any compromises on cleanliness. In doing so, we provide our clientele in Wildwood with the following benefits:
Enhancing the air quality within their homes
Reducing the carbon footprint generated by their households
Delivering outstanding outcomes without the use of dangerous chemicals
Utilizing top-grade products that are toxin-free and hypoallergenic
Creating a safe and hygienic environment for your family and friends
Our many positive reviews speak volumes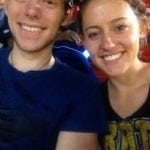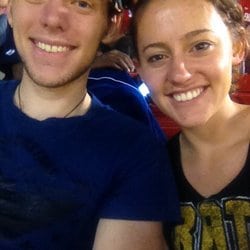 Olivia and her team were awesome! They were friendly and cheerful and did a great job with cleaning my house; they even wiped down the inside of my fridge (the job I hate the most). Thanks ladies!
Katie K.
Yelp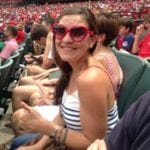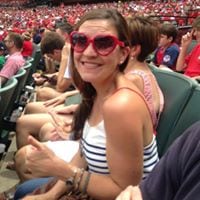 I had such a great first experience with Better Life Maids. They were on time, friendly, efficient and stayed within the cleaning time frame. They cleaned parts of my house I didn't know could be clean! I also appreciate the eco-friendliness and that my house smelled clean without being overpowering. It was worth every penny and I will be calling again soon- I'm hooked. Brandy was amazing and I appreciate her professionalism. Katie was so accommodating on the phone too. Overall very positive. Thanks so much!
Abby L.
Facebook

They were excellent! Our house looks spotless. And for the price it was well worth it. All the cleaners were courteous and nice and they made sure we were comfortable with what they were cleaning. I will definitely be utilizing their services again.
Christina S.
Google
A MAID SERVICE EXPERIENCE SECOND TO NONE

FREQUENTLY ASKED QUESTIONS

Residential maid services in Wildwood encompass all of the tasks that would be included in a regular cleaning (dusting, wiping down surfaces, vacuuming, mopping, disinfecting, etc.), but they can also include various specialized tasks such as scrubbing down and sanitizing the interiors of large appliances, removing heavy buildup, washing windows, and more.
More importantly, these cleaning services are carried out by trained individuals who have ample experience with this sort of work. This enables them to deliver expert-grade results in far less time than it would take a layperson to achieve the same level of tidiness.
A move-out cleaning is essentially a deep cleaning that is performed on an empty or mostly-empty property. This makes it much easier to carry out a truly thorough cleanup, because there's no furniture or clutter to deal with.
There are many reasons why someone may neglect their household chores. Some of these can be health- or age-related, but the prevailing problem for many working Americans has to do with a chronic lack of free time and energy. This is especially the case if they also have to take care of small children.
Fortunately, affordable residential cleaning services for houses are available in Wildwood and other places in Missouri. By booking recurring appointments with one of these companies, even very busy or disabled individuals can make sure their homes are fresh and hygienic at all times.
First and foremost, you want to make sure your new home receives a thorough scrubbing before you actually bring your belongings and loved ones into it. This not only enables your move-in cleaning service providers to easily access out-of-the-way areas and really give your new place in Wildwood the care it deserves, but it also makes your relocation much easier.
After all, there's nothing worse than arriving at your destination at the end of an exhausting and stressful moving day, only to realize you need to give the space an extensive move-in cleaning before you can finally relax and unpack your stuff.