Better Life Maids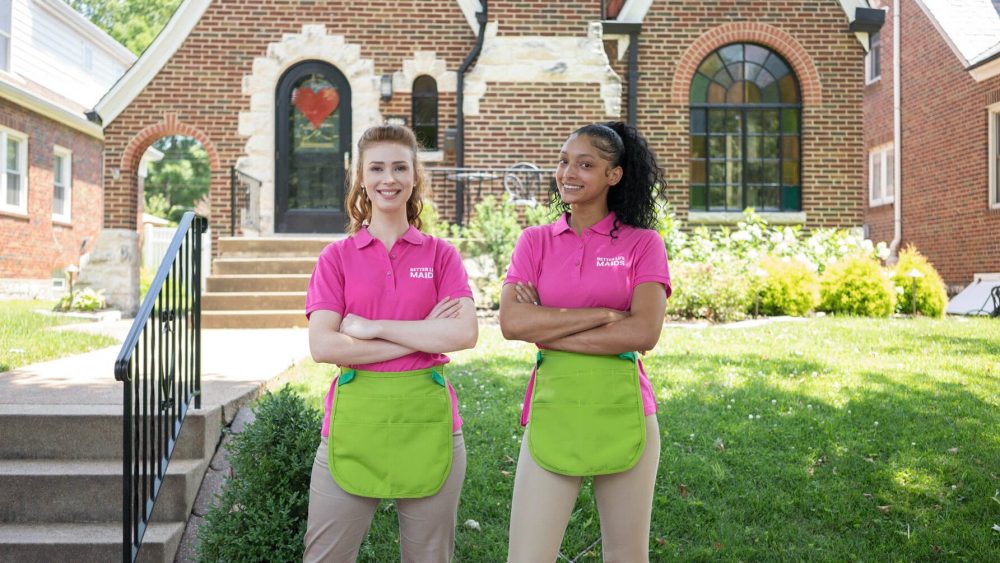 WHO WE ARE
Better Life Maids helps busy families in the St. Louis and St. Charles areas who want more time to do what they love by providing Better residential cleaning services for a Healthy Home.

Better People: Professionally Certified Home Cleaning Professionals. We hire, train, and retain the best cleaning professionals in the industry. We offer industry-leading pay and benefits. We believe that creating Better Jobs creates Better Service for our customers.

Better Processes: Fast & Easy Scheduling, No Worry Guarantee, Certified Training, Healthy & Safe Processes, Best Products, & Consistently Delightful Results.

Better Life: Everything we do is focused on providing a Better Quality of Life for our customers that allows them to do what they love (instead of cleaning).

Better Life Maids was founded by Angela & Matt Ricketts, both born and raised in St. Louis. Angela grew up with the clean gene and always loved clean and organized spaces. She attributes this to the time she spent with her grandmother. She always felt that her grandmother's meticulously clean home was peaceful.
Matt wasn't always a clean freak (in fact his own mother wondered if he had any business starting a cleaning business), but he was converted to the joys of a clean and orderly home by Angela. Matt's early career as an airline pilot helped shape Better Life Maids. He put into place systems, processes, and software to create consistency. Together Angela and Matt leverage their individual talents to shape and grow Better Life Maids.

Purpose: Helping people live a Better Life.
A Better Life is what we want for our customers and our employees. We believe that Better Jobs create Better Service. Our customers should have more time to do what they love, and the same is true for our employees.

Vision: 30,000 Lives Maid Better Annually

OUR CORE VALUES
Everything we do at Better Life Maids is driven by our Core Values. They are at the heart of every choice we make at Better Life Maids. Our co-founder Angela Ricketts dreamed of building a Better place to work and a Better company to work with. While we are primarily a cleaning company, we also consider ourselves a sustainable company, trying to make the world a Better place, providing a Better place to work for our team members, and making the lives of our customers Better, Healthier, & Safer.

The acronym LEAD helps define our values.
Leaders
Leaders do what is right, even when no one is looking. That is at the core of what we mean when we say we are all leaders.
Leaders serve others first. Great leaders put others first and are always willing to help when asked.
Leaders show the way. At Better Life Maids we want to professionalize our industry, so we have to show a level of quality and service that others will be forced to follow.
Entrusted
We work in the most intimate spaces in people's lives. They are trusting us with their pets, prized possessions, and family memories.
Trust also means we keep our promises. We are reliable, consistent, and trustworthy. We do the work we promised to do and we do it well.
Trust is the most valuable asset we have as a company, and as individuals and it really is how we are remembered.
Attention to Detail
How we do the little things is how we do everything.
The presentation, the sense of an elevated space is created by the details of every visit.
Delightful
We must create consistently delightful experiences for our customers.
The experience we create goes beyond the surfaces we clean. It's the way we make their space feel.
And it's the way we are able to create those experiences time and time again.
We are able to create that consistency through, training, technology, great people, products, and processes. We follow the Better Life Maids systems.
Creating delight isn't just about cleaning. It's about the service, it's about the kind and courteous people with a heart of our service.