Included House Cleaning Services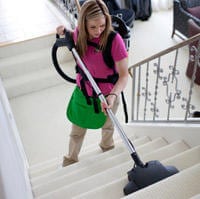 THROUGHOUT
Dust from top to bottom
Vacuum all floors
Vacuum Stairs
Hand Polish
Throw rugs cleaned
Empty wastebaskets
Clean all mirrors
Dust window ledges
Wash baseboards(Deep Clean)
Dust all furniture
Clean all glass surfaces
Remove prints/smudges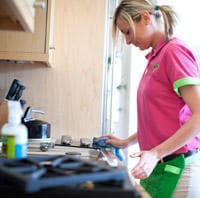 KITCHEN
Sink
Backsplash
All countertops
Small appliance
Glass doors
Microwave (inside and outside)
Floors
Stove (top, front, glass, pan)
Cooktop (cleaned and polished)
Fridge (top, front, sides, seals)
Empty trash
Dishwasher (outside only)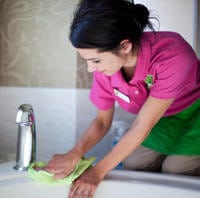 BATHROOMS
Sinks
Countertops
Mirrors
Faucets (also polished)
Toilet
Hand wash and mop floors
Empty trash
Shower stall
Bathtub
Remove Soap Scum
Shower racks (as able)
What's Not Included In Our Standard Cleaning Package
Probably just as important as what is included in our standard service is to note what is not included or an extra cleaning service that you can add on.
Laundry – We do not provide laundry services. There are just too many variables to consider for us to take on doing in-home laundry service. It would also not allow us to complete your home in a time frame that would allow for competitive pricing. We do however have a great recommendation for a laundry service that will pick up, wash, dry, fluff, fold, and deliver your laundry within 2 business days.
Dishes – We are happy to add dishes to your service, but they are not included in our standard cleaning price.
Pickup – We are happy to provide additional pickup services, but it is not included in our standard cleaning price. Picking up before your visit helps us save time so we can focus on the cleaning tasks listed above. But if you do want us to pick up, organize, or do other tasks before we start cleaning, we can.
Grout Restoration – Discolored grout often needs restoration, and a general cleaning will not restore its original condition. This can be a very labor, chemical, and tool-intensive task. We have great recommendations if you need this service.
Move Furniture – For a variety of reasons including safety, and to preserve the finishes of your floors and the integrity of your furniture, we will not move furniture. We will move dining room chairs, and other furnishings that can be easily moved to accommodate cleaning underneath a table, etc… If you need us to get behind stoves or furniture, please have it pulled out in advance.
Work on Ladders – Due to insurance and to keep our pricing competitive, we cannot work on ladders beyond 3 steps. We use extension poles to dust and clean high areas like fans and trim. But if you need heavy hand cleaning in high areas we are not able to accommodate those services.
Interior of Cabinets & Appliances – While not part of our standard cleaning services, we are happy to add these items to your cleanings.
CREATE YOUR CUSTOM CLEANING PLAN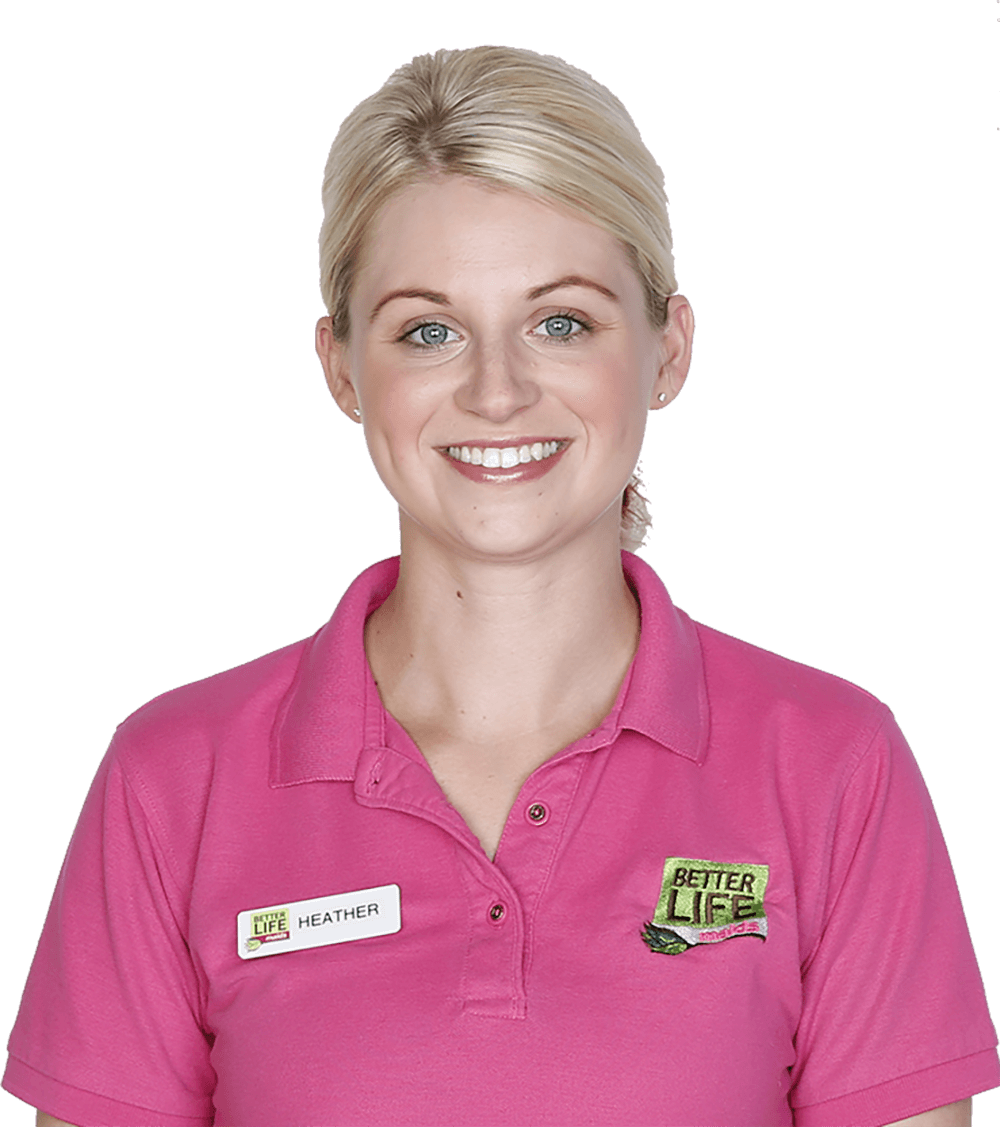 Each Better Life Maids house cleaning visit follows a standard format and has the following included house cleaning services. We can also customize your cleaning service, and provide a list of standard extra services we can provide for both one-time deep cleaning clients, and regularly scheduled maintenance cleaning clients. Our included house cleaning services give you a great cleaning experience and a standardized process, but we are more than happy to create a custom cleaning program to meet your needs. Just let us know and we will be more than glad to help you.
THOSE LITTLE EXTRAS

In addition to our list of standard house cleaning services we can perform the following extra cleaning services whether you choose a one-time cleaning or regularly scheduled maintenance cleaning services:
Interior Windows
Exterior Porches
Sweep or Vacuum Garage
Dust Books and Book Cases
Interior of the Refrigerator
Interior of the Freezer
Interior of the Dishwasher
Interior of the Oven
Interior of Cabinets
Wash Waste Baskets
Vacuum Furniture
Move and Clean Underneath Rugs
Hand Wash Woodwork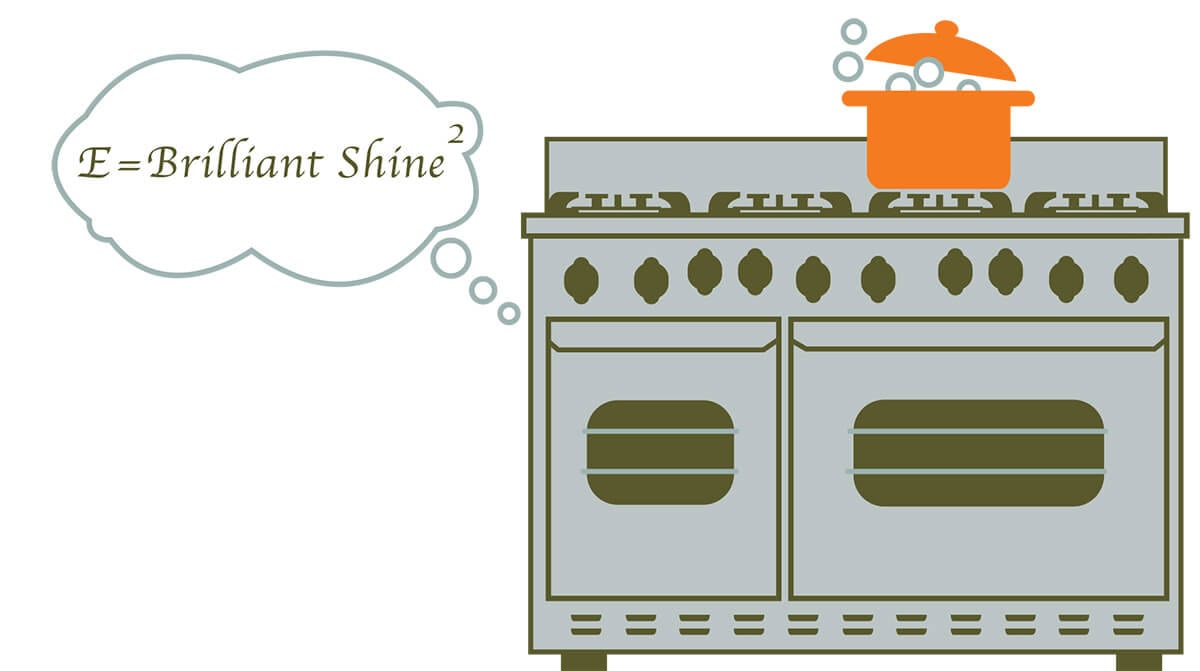 Call us today at (314) 288-0659 or fill out the instant estimate form to get your price in seconds.