Top Rated House Cleaning St Louis
Enjoy a better
cleaning experience.
Green House Cleaning Services are the heart of what we do. Better Life Maids is all about making your life Better, Greener, & Cleaner.
CONSISTENTLY DELIGHTFUL HOUSE
CLEANING YOU CAN COUNT ON

Real reviews from our customers.

A house cleaning service designed for your happiness
Better Life Maids is committed to helping you spend more time on what matters most, this is our singular goal and promise to you. As one of the finest St. Louis cleaning companies and a leader in the industry, we enjoy bringing a consistently delightful service that sets the standard for health and safety. Our team employs proven yet innovative processes and practices, all designed to improve the quality of your life and keep your family and pets safe. We are known and loved for the eco-friendly cleaning services we provide across St. Louis and the area, so leave the chores to us and enjoy a healthy home and more time for what truly matters.
– Angela Ricketts, Founder
We've been using Better Life Maids to clean our home for over a year now. They consistently do a great job. I really appreciate the convenient scheduling (they are always willing to accomodate us). Our team is also great with my 3 year old son! He is usually at home with our nanny when they come to clean and I always hear about how much fun he has entertaining the cleaners 😛

There is no better feeling than walking into a super clean home, and knowing that someone else took time to do it. ? Totally worth the expense, as this gives me time for other things that are important!

April Mickens Jolly
St. Louis
They absolutely make my life better! So professional and organized. They have a checklist for what is cleaned so that you know that it will be the same deep, thorough cleaning every time. Maids clock in and out (like a professional job) and leave my home as pretty as the day we moved in. Cannot write enough to recommend this company.

They did a great job. I don't get my house cleaned so this was all new to me — they made it easy and I am thrilled to have the help — and thrilled to have a little more time to hang out with my family instead of cleaning.

Laura Muller Goddard
St. Louis
I love Better Life Maids! I come home to a sparkling house- clean in places I would never get to on my own! My house smells fresh and clean and I don't have to worry about harsh chemicals harming my kids or my pets! They are reliable and always respond to concerns or questions promptly. Excellent customer service and a perfectly clean house! Amanda, Ashley, and Lupe did a fantastic job! I can't recommend them enough!

Caitlin Madison
St. Louis
I had a great experience with the team that came to my home on October 4th. They were very professional and cheerful and the floors of my home have never been so clean. It was worth the investment and such a positive experience. I was very confident that this group would be able to get the job done, and they did not disappoint.

Susan Leeper Leonard
St. Louis
YOUR LIFE MAID BETTER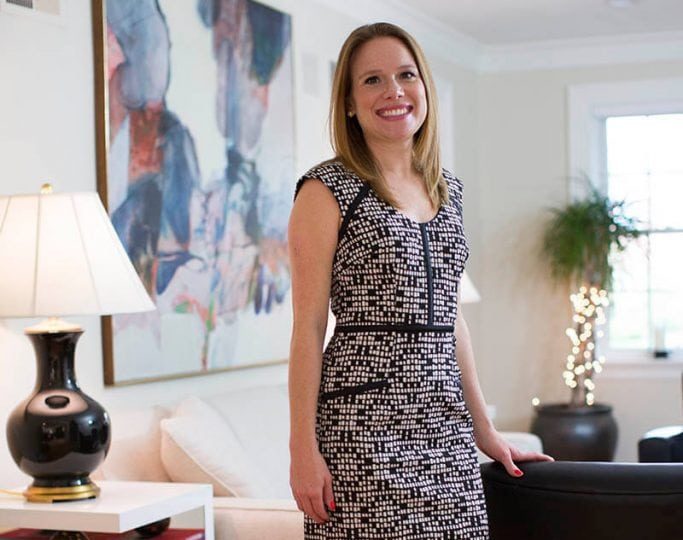 Better Life Maids is committed to helping you spend more time on what matters most. It is our singular goal and promise to you. Better Life Maids is a green Saint Louis house cleaning services company that is dedicated to making your life Better, Greener, & Cleaner. In fact, we promise to deliver you a consistently delightful house cleaning service. Better Life Maids is a Saint Louis maid service you can count on every time. So leave the house cleaning to us, and get back to doing the things that matter most.
– Angela Ricketts, Founder