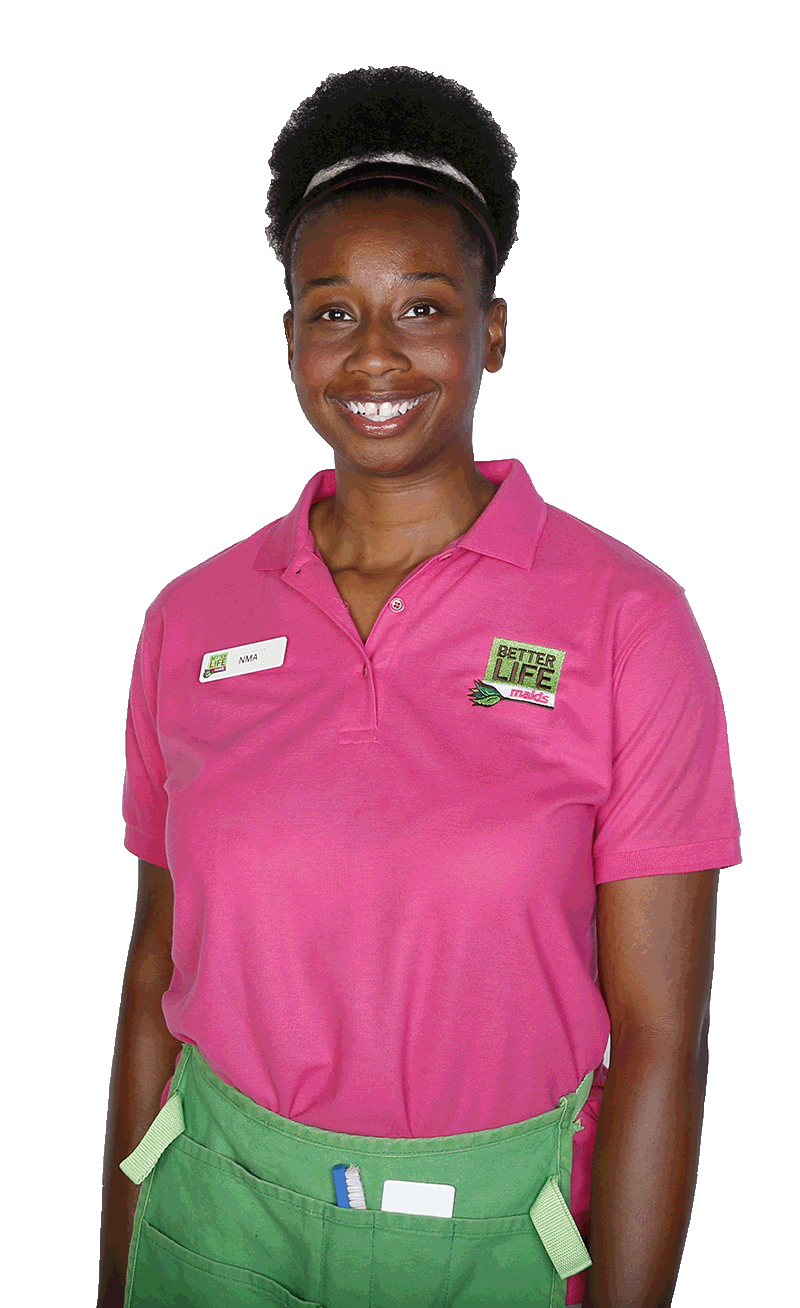 REDUCING ALLERGENS IN THE HOME
Better Life Maids is committed to reducing allergens in the home and products that cause allergic reactions. We use 4 Stage HEPA filtration vacuums to greatly improve the air quality in your home. We use high quality microfiber tools to trap more dust and allergens while we are cleaning surfaces. And we use only the Better Line of all natural cleaning products to provide you a safe cleaning and eliminate your exposure to airborne irritants from traditional cleaning processes.
Allergens in the home are very common, and a regular cleaning routine can help greatly reduce the symptoms that allergy sufferers endure. House cleaning should great reduce the allergens in your home, and alleviate your allergy symptoms.
But be careful that your cleaning efforts don't backfire, since many cleaning products can cause allergy-like symptoms for some. The cleaning products themselves do not create allergens in the home, but most traditional cleaning products act as an irritant which can trigger allergic reactions such as sneezing, coughing, itchy or watery eyes, asthma attacks or shortness of breath, congestions, or skin rashes or irritation. Traditional cleaning car trigger some very serious problems.
It's best to avoid using cleaning products that contain harsh, potentially irritating chemicals. Common home cleaning chemical ingredients that can be irritating include:
Formaldehyde
Ammonia
Sodium lauryl sulphate
D-limonene
Sodium hypochlorite
Let Better Life Maids take over your house cleaning and you can breathe easier knowing that we reduce the allergens in the home and other allergic triggers and irritants with each green cleaning visit.