Your Preferred Residential Maid Services in Mehlville, MO
Would you like to reclaim your valuable free time and still have a fresh and sanitary home? If so, you've come to the right place!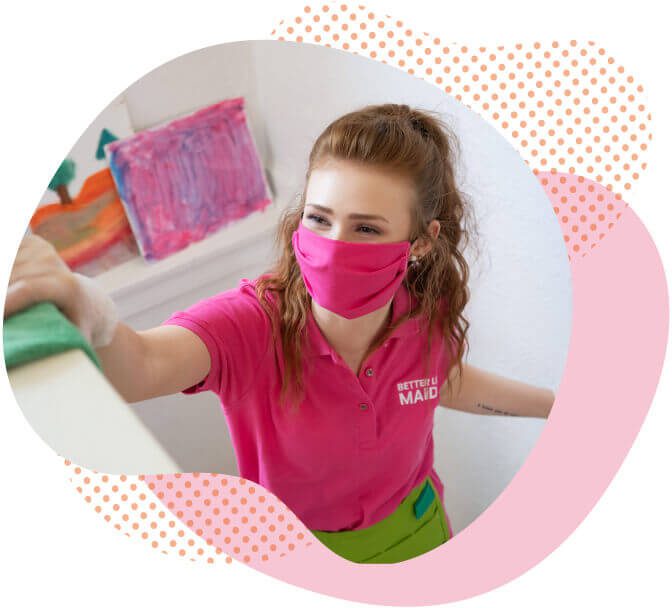 We're vested in ensuring our clients' satisfaction
As Mehlville's premier supplier of professional house cleaning services, Better Life Maids is committed to making your home a nicer place to live. Our team utilizes proven techniques and eco-friendly supplies to ensure that your residence is both healthy and visually pleasing. Whether you require a quick move-in/move-out cleaning, a detailed deep cleaning, or recurring visits, you can trust our trained and vetted experts to deliver exceptional results.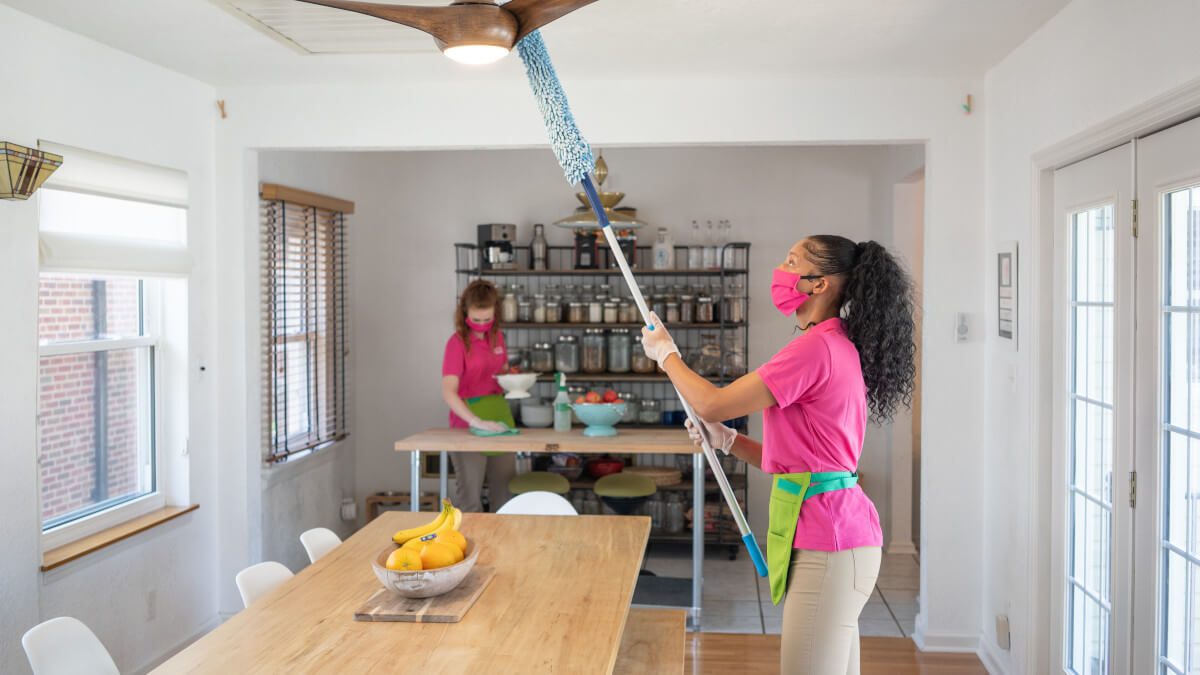 Our customer-oriented service leaves nothing to chance
At our company, we take great care in selecting our team members. Through a meticulous vetting process, we ensure that each employee possesses a high level of skill and experience. When you schedule an appointment with us, you can rest assured that you have made the correct choice. Whether you require general help or assistance with move-in/move-out cleaning, our team is dedicated to meeting your needs in Mehlville and beyond.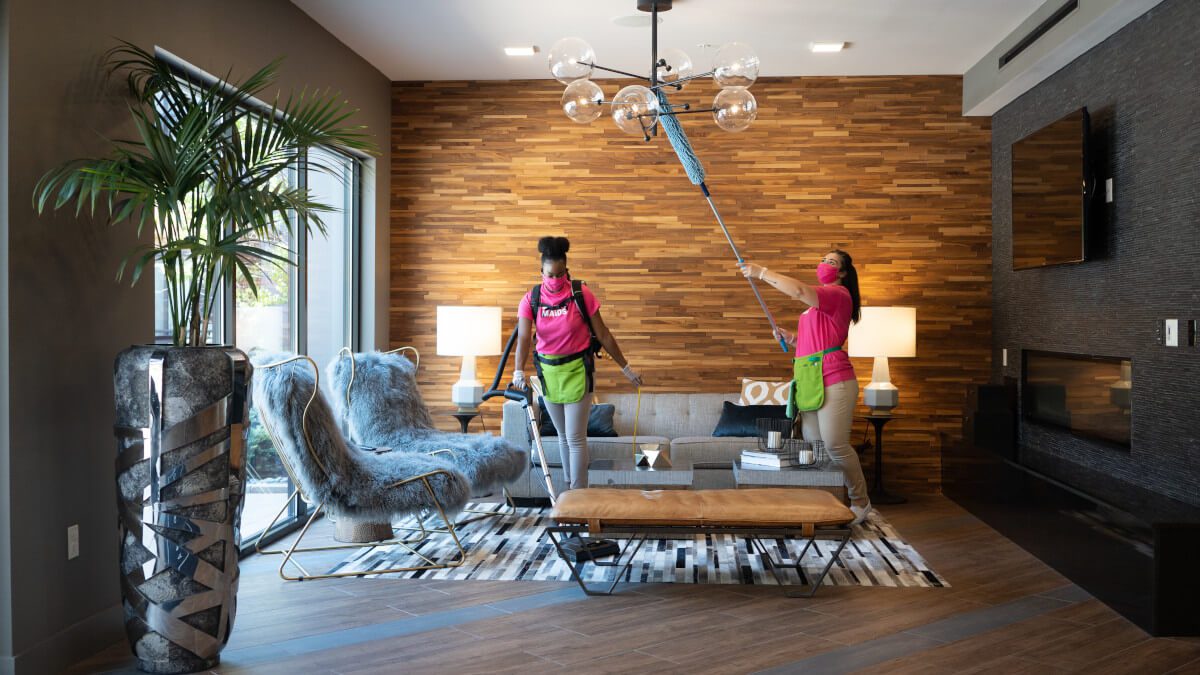 Why opt for our residential cleaning services in Mehlville

Eco-friendly supplies
Our team avoids using harsh chemicals that can be harmful to people, pets, and the environment.
Vetted experts
Our crew is made up of hardworking and motivated people who love to deliver a quality maid service.
Rapid booking
We have a lighting-fast, user-friendly online platform that allows you to book a cleaning service in just 60 seconds.
Maximum value
We never take the "easy route". When you work with us, you can always expect the very loftiest standards.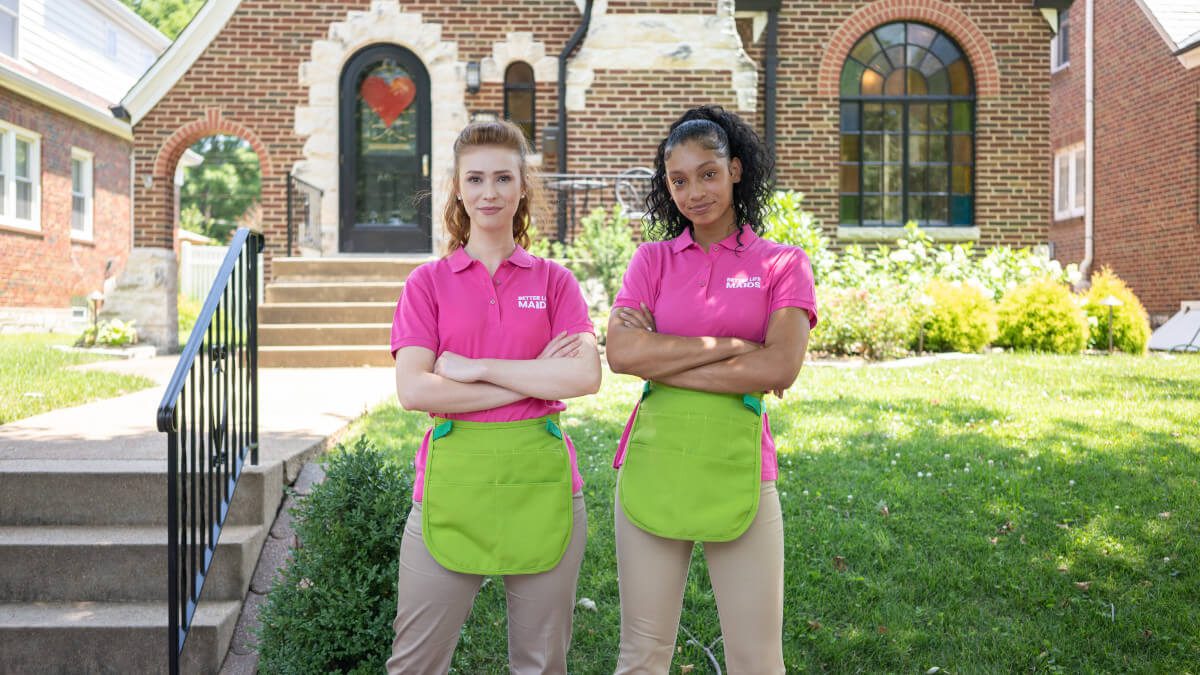 We've established a brand name that's synonymous with quality
When you choose our residential cleaning services for your Mehlville home, you'll enjoy a host of benefits, including:
Enhanced air quality within your living space
A safe, fresh, and healthy household
The use of non-toxic housekeeping products
Achieving high levels of cleanliness
Reducing your home's carbon footprint
Our team that offers professional cleaning for houses is dedicated to going above and beyond to ensure that your place is thoroughly cleaned every time.
We're proud of our reputation for value & customer service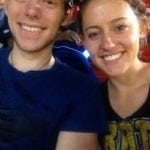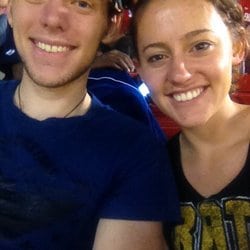 Olivia and her team were awesome! They were friendly and cheerful and did a great job with cleaning my house; they even wiped down the inside of my fridge (the job I hate the most). Thanks ladies!
Katie K.
Yelp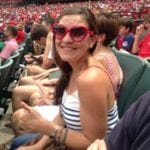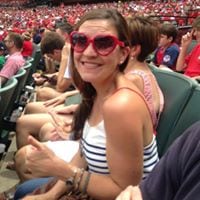 I had such a great first experience with Better Life Maids. They were on time, friendly, efficient and stayed within the cleaning time frame. They cleaned parts of my house I didn't know could be clean! I also appreciate the eco-friendliness and that my house smelled clean without being overpowering. It was worth every penny and I will be calling again soon- I'm hooked. Brandy was amazing and I appreciate her professionalism. Katie was so accommodating on the phone too. Overall very positive. Thanks so much!
Abby L.
Facebook

They were excellent! Our house looks spotless. And for the price it was well worth it. All the cleaners were courteous and nice and they made sure we were comfortable with what they were cleaning. I will definitely be utilizing their services again.
Christina S.
Google
A MAID SERVICE EXPERIENCE SECOND TO NONE

FREQUENTLY ASKED QUESTIONS

Absolutely! After all, you want to bring your loved ones and your belongings into a fresh, sanitary space. The best way to do this is to schedule an expert-grade move-in cleaning service to prepare your new residence for your big moving day.
As its name indicates, a professional house cleaning service is carried out by individuals who have made housekeeping their career. This provides them with extensive experience and a finely tuned skill set that enables them to work faster and deliver professional-grade results that simply can't be matched by non-professionals.
Very few homes in Mehlville require daily maid services. Unless you have an unusually large family or numerous roommates, it's unlikely that you'll need to perform standard house cleanings more often than once a week.
As a rule of thumb, you should leave your previous home in the same (presumably spotless) state it was in when you first entered it. By far the easiest and most effective way to do this is to book a professional move-out cleaning service.