Your Go-To Residential Cleaning Services in Olivette, MO
There's nothing worse than coming home after a long day at work, only to realize you have a ton of mopping and scrubbing to do before you can finally relax. Luckily, with our help, you can have both your free time and a sparkling home!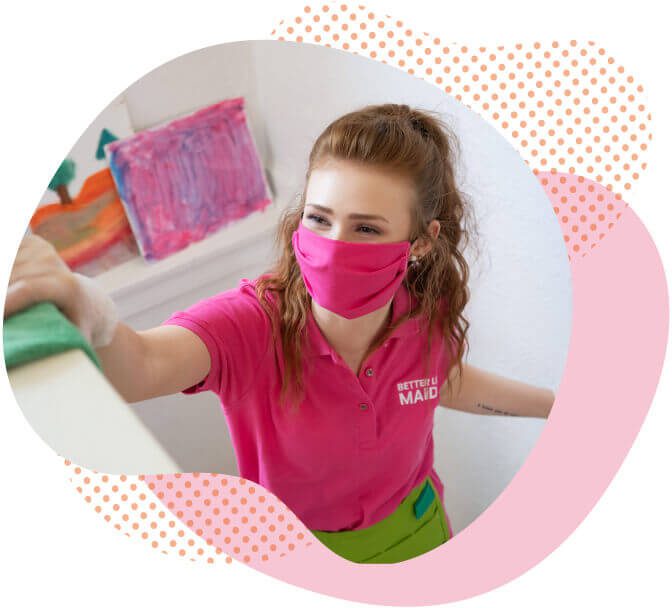 Our highly-optimized process delivers maximum quality at every turn
With years of experience serving homeowners in Olivette and the surrounding areas, Better Life Maids is dedicated to providing you with state-of-the-art professional house cleaning services. Our mission is to give you the freedom to focus on the things that matter most while our crew takes care of the chores for you. By booking our standard, deep, or move-out/move-in cleaning services, you can enjoy newfound free time and discover for yourself why we are regarded as the industry leader in Missouri.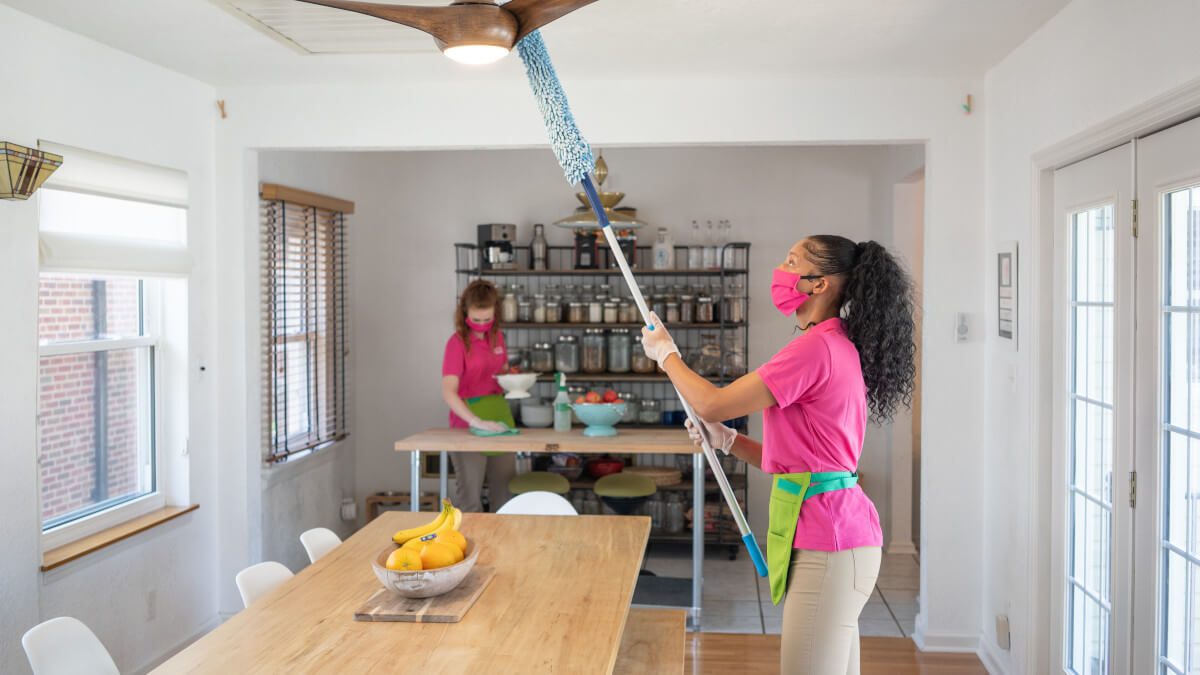 Enjoy our top-notch maid services in Olivette
Our company is built on the principles of dedication, effectiveness, and customer-oriented cleaning service. To meet these lofty expectations, we carefully select only the most dependable and experienced technicians. We're committed to maintaining the highest standards of excellence and transparency, making us one of the most reputable businesses in the state. Whether you're in need of weekly housekeeping or move-out/move-in cleanings, you can trust in our ability to meet your needs.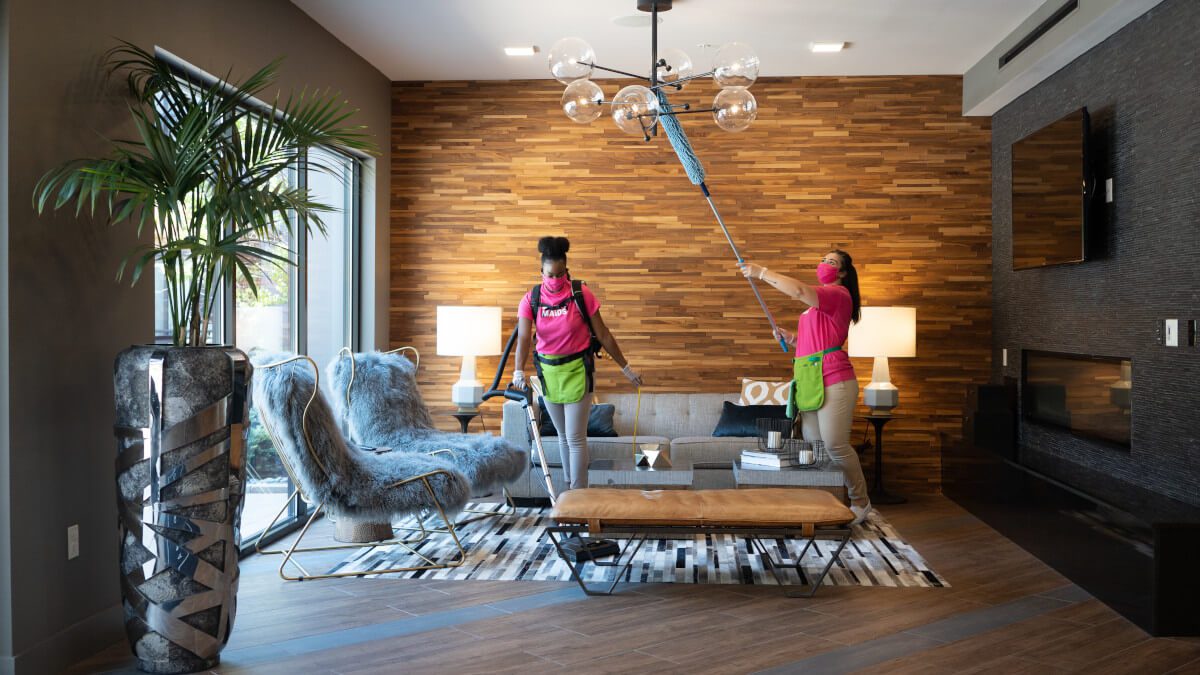 Our experts will be at your side every step of the way

Non-toxic supplies
We protect our clientele and the environment by using green, toxin-free house cleaning chemicals and tools.
Peace of mind
In order to ensure your safety and happiness, we extensively vet each prospective cleaner before hiring them.
Easy booking system
We understand you're busy, which is why we enable you to schedule a visit in a minute from any device.
Consistent quality
We don't believe in "quick fixes". When you use our maid service in Olivette, you can expect superb results every time.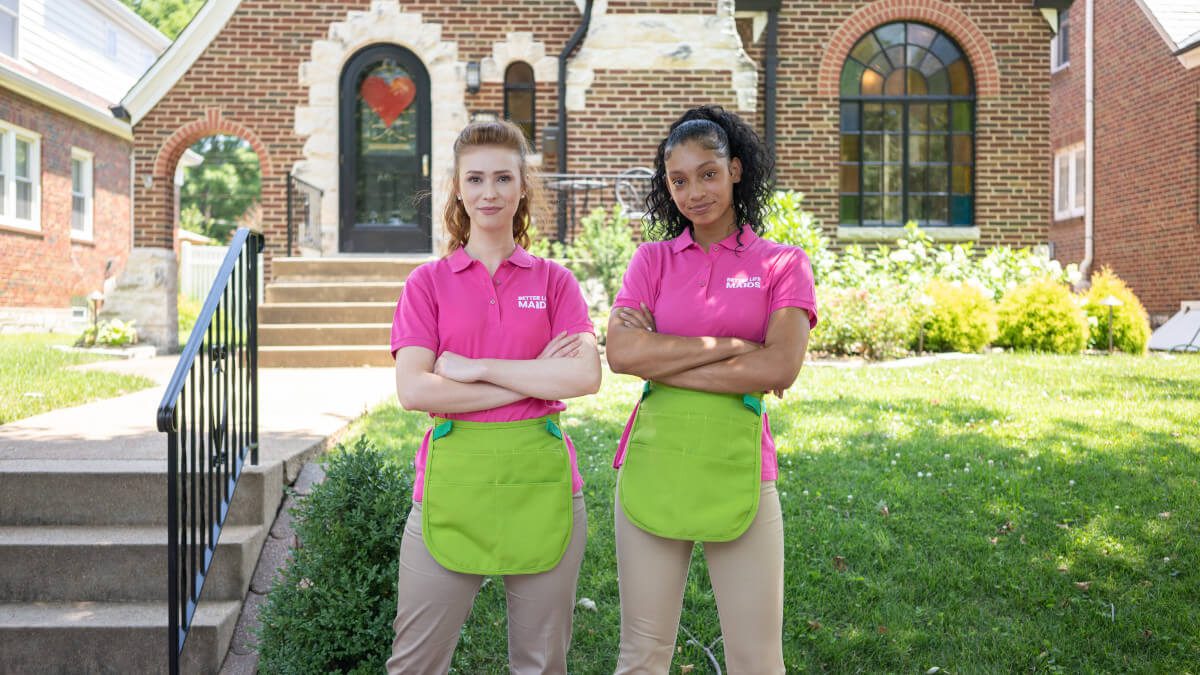 Setting the standard for eco-friendly house cleaning services in Olivette
We strive to be your strongest ally on the path to a hygienic and spotless residence. When you choose us, you can expect the following perks:
Top-notch results without the use of toxic chemicals
Safe for your whole family, pets included
Prolongs the life of your belongings
Significantly improved indoor air quality
Reduction in airborne irritants and allergens
By relying on our cleaning services for houses, you can enjoy all the benefits of a pristine living space with none of the drawbacks.
The highest standards. The happiest customers.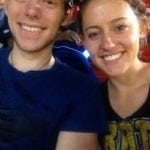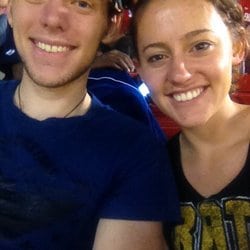 Olivia and her team were awesome! They were friendly and cheerful and did a great job with cleaning my house; they even wiped down the inside of my fridge (the job I hate the most). Thanks ladies!
Katie K.
Yelp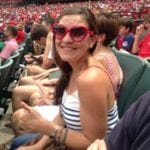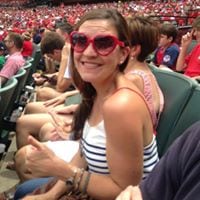 I had such a great first experience with Better Life Maids. They were on time, friendly, efficient and stayed within the cleaning time frame. They cleaned parts of my house I didn't know could be clean! I also appreciate the eco-friendliness and that my house smelled clean without being overpowering. It was worth every penny and I will be calling again soon- I'm hooked. Brandy was amazing and I appreciate her professionalism. Katie was so accommodating on the phone too. Overall very positive. Thanks so much!
Abby L.
Facebook

They were excellent! Our house looks spotless. And for the price it was well worth it. All the cleaners were courteous and nice and they made sure we were comfortable with what they were cleaning. I will definitely be utilizing their services again.
Christina S.
Google
A MAID SERVICE EXPERIENCE SECOND TO NONE

FREQUENTLY ASKED QUESTIONS

Professional house cleaning services are cleanings that are performed by specially trained specialists. Due to their extensive experience and understanding of this line of work, they're able to deliver much more comprehensive results than what would be possible for someone who is outside the cleaning industry.
As thoroughly as you can. The reality is that you don't know what kind of pathogens or toxins the previous tenants may have left behind, so it really pays to make sure your new residence gets a good scrubbing before you settle in. Even if the place is freshly built, it could still be full of construction dust and other dangerous debris that can't be removed with a regular cleaning. This is why booking a move-in cleaning service in Olivette before relocating is strongly recommended.
You're under no obligation to tip. That being said, doing so is a wonderful way to show your appreciation for the residential cleaning service you received. Most people in Olivette opt to tip 10-15% of the total cost of the service they received.
It depends on the tenant-landlord contract you signed when you first moved into your old home. In most cases, tenants are required to leave the property in the same state it was in when they initially entered it, and the optimal way to do so is by performing a thorough residential move-out cleaning a day or two before turning in the keys. Failing to do so may count as a breach of your contract, and may make it difficult to get your full deposit back from your landlord.
Are you looking for state-of-the-art residential cleaning services in the St. Louis region? If so, don't hesitate to contact Better Life Maids! We're a long-standing company that operates across a wide service area in Missouri. In addition to making your place in Olivette shine, We can provide you with superior-quality housekeeping services in Sunset Hills, in-depth maid services in Town and Country, and much more. Get in touch with us today!