Professional Residential & Move In/Out Cleaning Services in Frontenac, MO
Our seasoned pros specialize in providing meticulous house cleanings across the wider Missouri area. We place great emphasis on healthy and environment-friendly solutions that will make your place shiny and welcoming to all.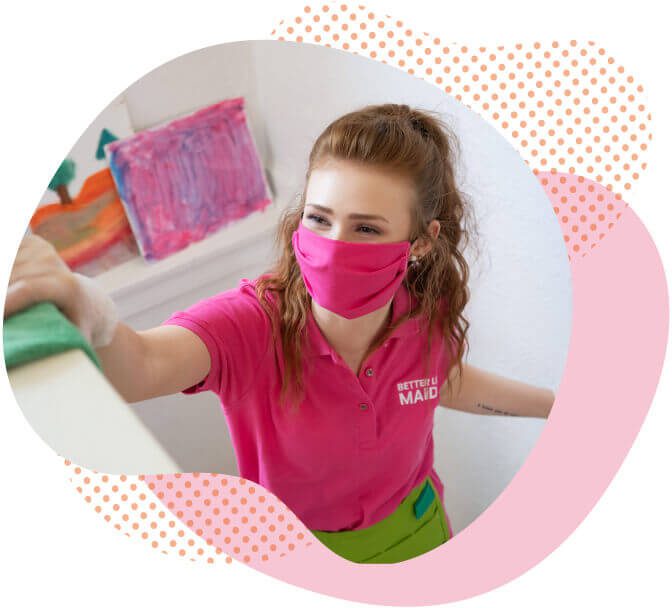 We excel in turning homes into an oasis of freshness
At Better Life, we understand that free time is hard to come by. No matter what your preferences are, we'll employ our skills to polish up your place, so you can take your mind off tedious household chores and spend the extra free time with the people you love. While you're enjoying your newfound leisure time, our expert residential cleaning service providers will do a thorough revamp of your residence, workplace, or holiday home in Frontenac and the vicinity.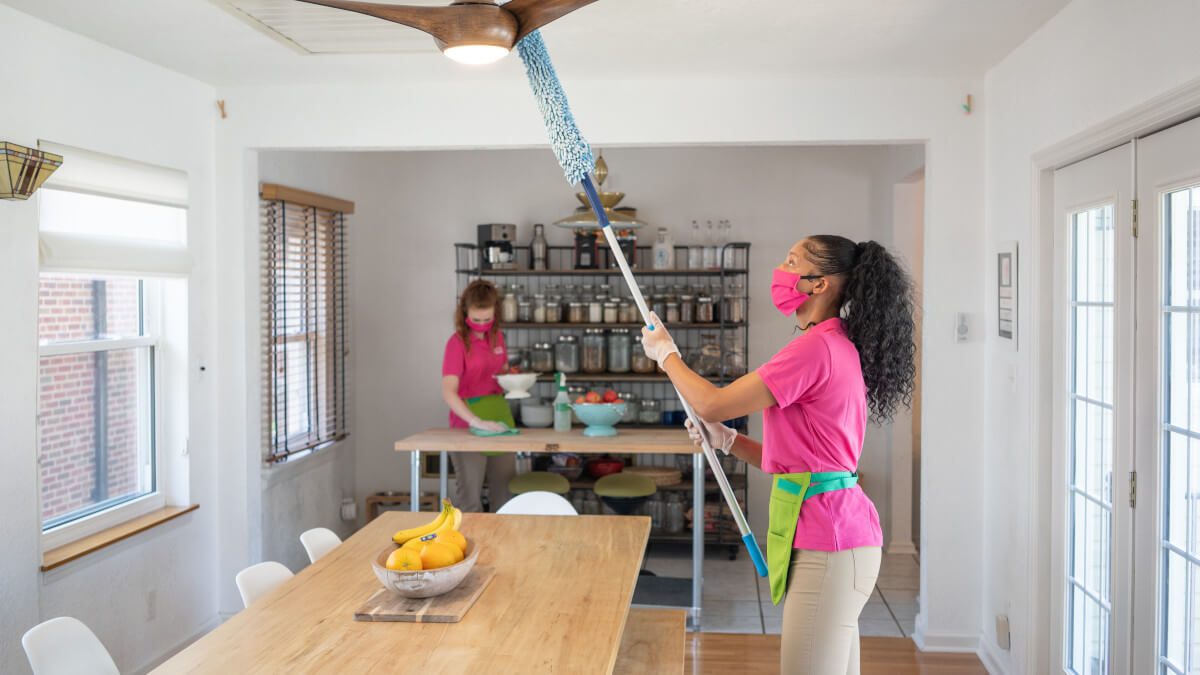 Trustworthy & dedicated professionals at your doorstep
We pay special care to evaluate our staff and hire only the most reliable pros in Frontenac and the surrounding communities. Before we place your trust and expectations into their hands, we'll thoroughly vet and hand-pick all our house cleaning personnel. We are constantly striving to incorporate new methods and supplies in order to deliver excellence and achieve absolute customer satisfaction.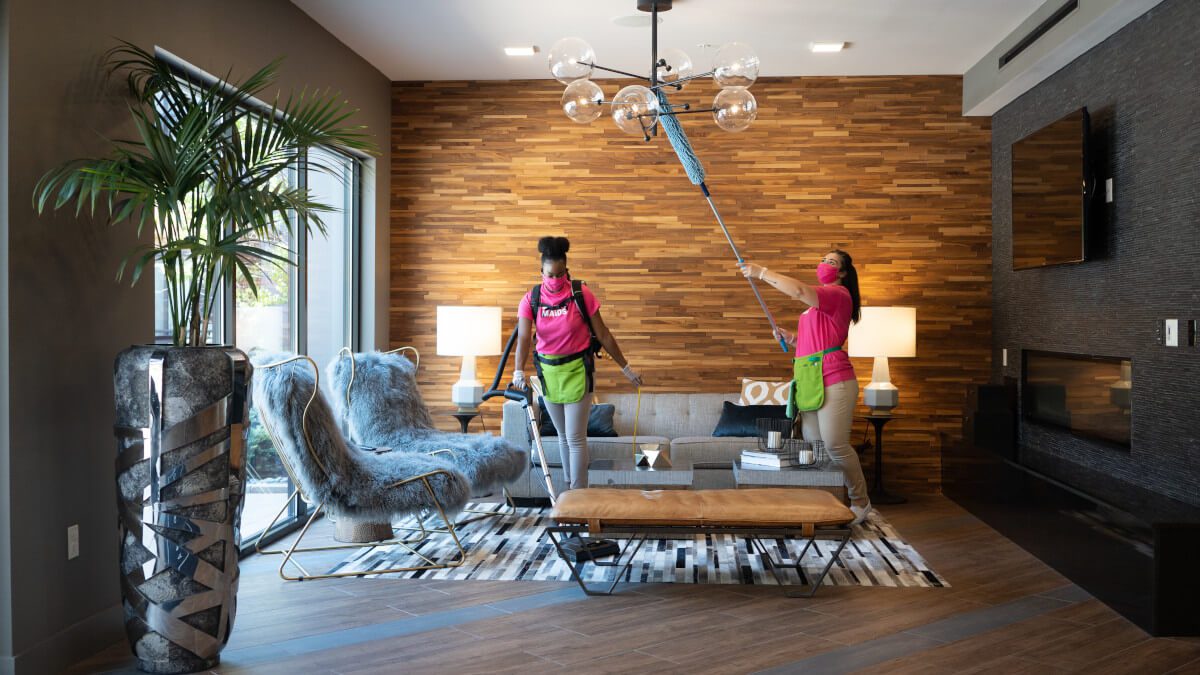 Reasons we're a go-to choice for house cleaning

Comprehensive approach
We employ proven procedures to ensure that every task is executed flawlessly and meets our tall demands.
Eco-friendly methods
Your health and safety are our priority. We use only cleaning products and supplies that are designed for low environmental impact.
People you can trust
We take special care to ensure all members of our maid and house cleaning team satisfy our high personal, professional, and safety standards.
Effortless booking
Our booking process is streamlined and foolproof. With just a few clicks we'll make sure your living space is truly spick-and-span.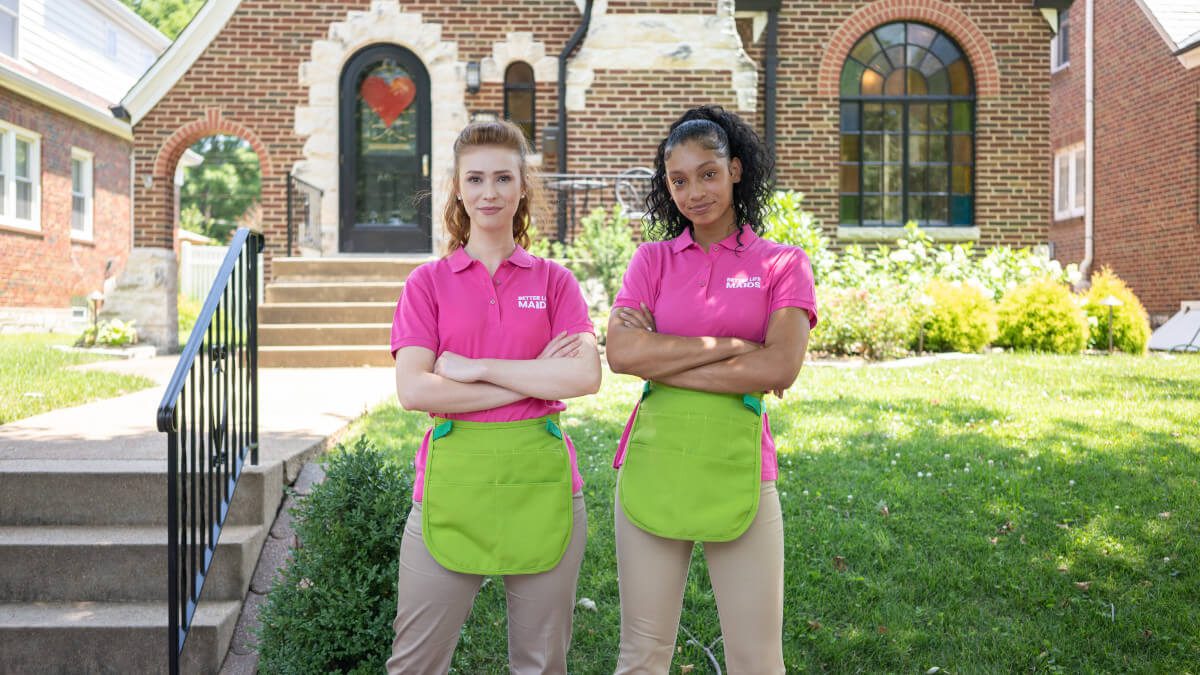 Your go-to eco-friendly cleaning services in Frontenac
We put a lot of time and research to pick only the best green and biodegradable products that enable us to:
Deliver maximum value on every visit
Ensure that your place is sanitized and allergen-free
Improve the air your family breathes
Make sure your pets are not harmed by heavy chemicals
Provide sparkling tidiness that won't harm the environment
You can rest assured with us because we'll never make compromises with your well-being.
Real feedback from our customers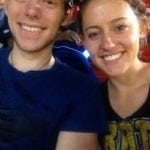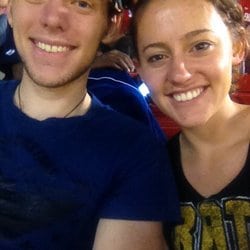 Olivia and her team were awesome! They were friendly and cheerful and did a great job with cleaning my house; they even wiped down the inside of my fridge (the job I hate the most). Thanks ladies!
Katie K.
Yelp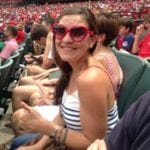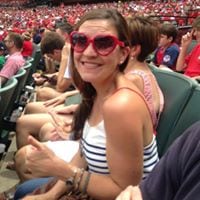 I had such a great first experience with Better Life Maids. They were on time, friendly, efficient and stayed within the cleaning time frame. They cleaned parts of my house I didn't know could be clean! I also appreciate the eco-friendliness and that my house smelled clean without being overpowering. It was worth every penny and I will be calling again soon- I'm hooked. Brandy was amazing and I appreciate her professionalism. Katie was so accommodating on the phone too. Overall very positive. Thanks so much!
Abby L.
Facebook

They were excellent! Our house looks spotless. And for the price it was well worth it. All the cleaners were courteous and nice and they made sure we were comfortable with what they were cleaning. I will definitely be utilizing their services again.
Christina S.
Google
A MAID SERVICE EXPERIENCE SECOND TO NONE

FREQUENTLY ASKED QUESTIONS

It's entirely up to you. If you have a biweekly arrangement, you may want to spread your appointments evenly during the week. On the other hand, if you've had guests during the weekend, you may want your place in Frontenac tidied up first thing Monday morning.
A good way to get the most out of your money is to do all the easy things yourself so your residential cleaner can focus on the more arduous tasks. Don't leave anything on the floor or it may be vacuumed, pick your clothes and laundry that are laying about, put away any food or leftovers, and load the dishes in the washer.
This will depend on the size of your place, the lifestyle you lead, and your personal preferences. If you barely have time to do the dishes, then probably you don't have much time to tidy up here and there. In this case, sticking to a biweekly house cleaning schedule may be the best option to keep your place fresh and hygienic throughout the year.
This will depend on a few things. Chief among them is the size of your place, and the amount of furniture and other furnishings that need to be taken care of. Another important thing may be the state of the property itself. Places that have stacked up dirt and molds will take a lot more time than those that require little more than simple vacuuming and dusting.