5 Common Housekeeping Mistakes
Most people would agree that home upkeep is a pretty straightforward task. And though it seems there's little that could go wrong with dusting, vacuuming, and scrubbing, the opposite is quite common. So what can you do if you've got all the right tools, yet you're somehow making your house even messier?
Apart from negative cleaning habits that may cause long-term damage to your belongings, there are plenty of inefficient cleaning methods and products that make matters worse. Luckily for you, calling in expert maid service will quickly restore order to your home in Richmond Heights.
However, keep on reading if you'd prefer to learn about 5 cleaning mistakes you're probably making and how to rid yourself of these.
What should you not do when cleaning?
Avoiding cleaning mistakes is not only important for making your household chores less demoralizing, but also for keeping pathogens at bay.
Here are the 5 most common pitfalls you should watch out for:
1. Using wrong supplies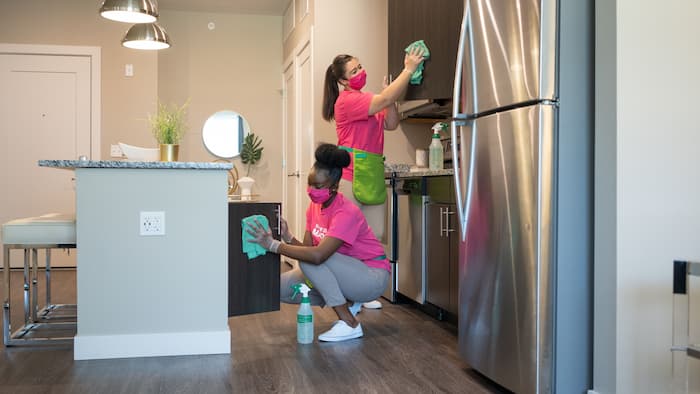 In addition to damaging upholstery and floor coverings, harsh chemical treatments can also severely affect your health. For this reason, you need to pay special attention while reading the label and look for more eco-friendly products, which will ensure greater safety for you and your family.
2. Improper equipment maintenance
To prevent malfunctions or poor performance, remember to treat special tools and devices according to the manufacturer's instructions. It's strongly advised to clean your vacuums inside out and replace bags regularly to keep them from accumulating dust and dirt. If you want them to last longer, you should wash your dirty microfiber cloths regularly and give your broom a light wash every now and then.
3. Cleaning multiple surfaces with one sponge
Even though it's a huge no-no, many homes use the same sponge to deal with all nooks and crannies around the house. However, you might be surprised to know there are up to 45 billion harmful bacteria per square centimeter lurking in kitchen sponges. This is one of the main reasons why you should use a separate sponge for every surface and change them at least every two weeks.
4. Overlooking hard-to-reach surfaces
In an attempt to save time, most people tend to neglect many hidden corners of their homes that are probably full of dust. And if you don't get rid of it, it's just going to keep circulating through your house. As a result, dust, dirt, and other allergens can accumulate to the point where they negatively impact the indoor air quality and your health. To prevent this from happening, use a step stool or ladder to make sure you're wiping all surfaces up to scratch, including ceiling fans and light fixtures.
5. Overloading your dishwasher
The last thing you want is to wash your dishes twice, especially if you're already exhausted from daily housework. Although most people want to maximize the load, jamming your dishwasher will prevent water and detergent from reaching the inside of the dinnerware, regardless of how powerful it is. That said, it's also important to remember that running a half-empty dishwasher can also cause damage over time.
Where can I book expert maid service in Richmond Heights?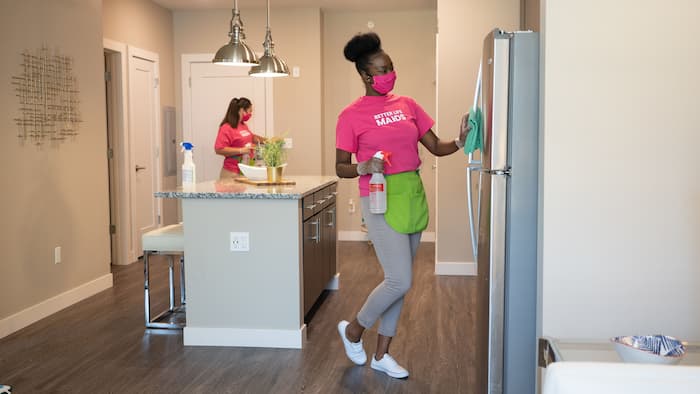 With Better Life Maids at your corner, you can count on a range of specialized services that keep every inch of your living space safe and hygienic. As leading experts in the field, our seasoned team of experienced and vetted technicians will make sure to meet all your expectations and requirements. We're here to help you keep your home in top shape, whether you live near Saint Louis Zoo or elsewhere in the area.
Get in touch with us and book the service you can trust!