The Expert Guide to Cleaning Hard-to-Reach Areas
Although some still find it hard to let go of the old saying out of sight, out of mind, the truth is it doesn't really apply to home maintenance. It's to everyone's benefit to admit there are some places you tend to neglect when doing your household tasks. Keeping a close eye on overlooked areas is vital for maintaining a pristine home and the safety of your loved ones.
But what exactly is the best way to combat these well-hidden surfaces? How to handle them effectively? With so much on your plate already, you might want to consider hiring a dependable Richmond Heights cleaning service.
However, if you want to learn more about expert tips and tricks to tackle the job yourself – read on!
How do you clean hard-to-reach surfaces?
Keeping hidden home areas hygienic doesn't have to be so complicated if you plan ahead. To get started, take the following steps and you can go wrong: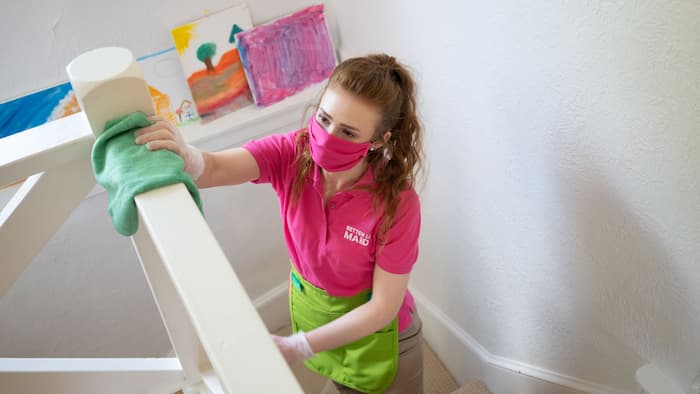 Move your furniture more easily
A successful tidying session largely depends on knowing how to make your furniture slide without leaving scratches. Buying easy-slide casters in different sizes and styles might be a simple solution if you have difficulty moving your couch, dining room table, or recliner. As a result, you'll ensure often ignored spots are squeaky clean.
Use propping tools
When you lack energy for housework, you can find it quite challenging to tackle heavier pieces of furniture all by yourself. To work around these areas, consider investing in bed lifts and risers that will help you raise furniture a few inches above its usual position. This will give you just enough room to sweep and vacuum properly.
Plan ahead
One of the most common housekeeping mistakes lies in poor organization. It's no wonder that you can't get the job done efficiently without adequate cleaning tools, so don't forget to organize everything you need before you start the session. Home upkeep appears straightforward, but if you're not doing it right, it could quickly become your biggest headache.
Beware of the heavy lifting
Lifting a heavy object can put your lower back at risk if done improperly. Whether it's only a box or a piece of furniture, you can use a standing dolly if you really need to move the heavy stuff. Since there are proven methods to make housework less of a hassle, why not try them out?
What should you use to clean corners and in between tight spaces?
Keeping your home fresh seems to be as easy as vacuuming and sweeping. Tackling tight corners, on the other hand, is quite challenging.
Nevertheless, if you've finally decided to put some effort and focus on the trickiest spots in the house, you may find these few housekeeping tools particularly helpful:
Flexible microfiber duster
Handheld vacuum with attachments
Angled broom
Brushes
Old toothbrushes
Sponges, cloths, and rugs
All-purpose cleaners, sanitizers, and disinfectants
Universal mop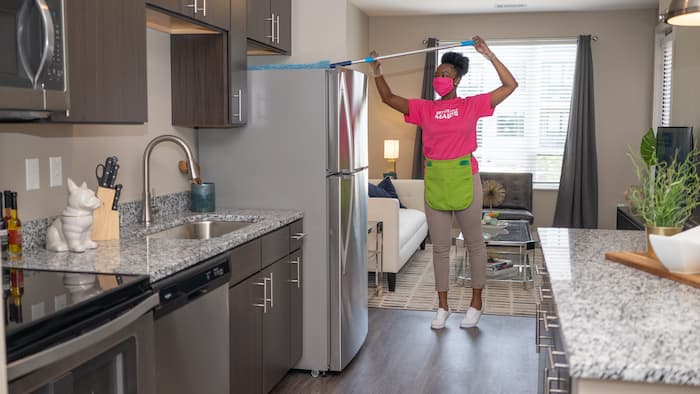 Where in Richmond Heights can I find a comprehensive cleaning service?
Whether you're looking for detail-oriented assistance to help you out with the most daunting household tasks or you're searching for expert advice on how to deal with grime buildup, Better Life Maids is here to help.
As a locally-based company, we're fully committed to providing a wide range of personalized maintenance solutions, tailored to our clients' specific needs. Whether you're located near Saint Louis Zoo or another location, our fully vetted and seasoned specialists are at your disposal.
Don't hesitate to reach out to us and we'll get the work done up to your satisfaction. Contact us today and book the service you need!