7 Places You're Forgetting to Clean
Most people tend to forget that there are so many places far from their plain sight when following the same household routine. Even though regular vacuuming, mopping, and dusting keep your home relatively tidy, these neglected spots are true magnets for dirt and harmful bacteria.
But is it possible to cover every inch of your home? How can you reach all corners and crevices of your house? If you want to save your time and make sure your place is properly sanitized, you can always lean on a reliable house cleaning service in Richmond Heights. However, if you'd like to tackle the task yourself, our expert tips are here to help. Read on!
What do I forget to clean in my house?
These are just a few common tucked-away spots you may be forgetting to clean. Make sure to add the following to your regular household routine: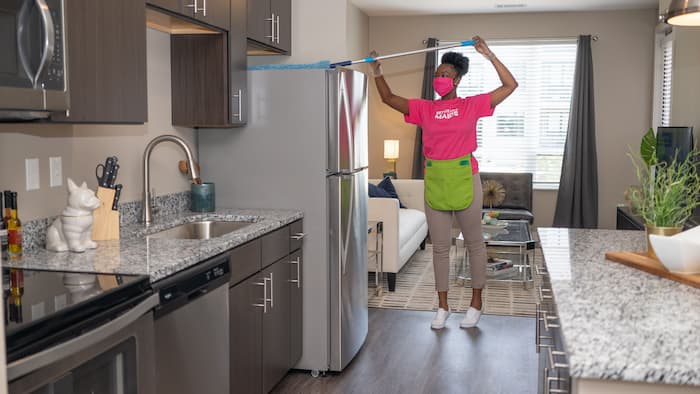 Tops of doors and cabinets
You might be surprised by what you see if you walk through your own home and look up a bit closer than you normally do. A number of overlooked spots and long-forgotten items in just about every room. For instance, door frames, cabinetry, ceiling corners, and picture frames are the most common sneaky dust collectors people tend to ignore. For starters, give them a quick wipe down and implement those in your regular routine.
Under your furniture
Dust mites and other common allergens love to live under your bed, behind a nightstand, on the underside of chairs and tables. Take some time to check if dust bunnies are rolling around and use your vacuum or dust wand to give these areas a good sweep every few weeks.
Ceiling fans
Unless you want dust particles and dirt to be spread throughout the room every time the ceiling fan is turned on, it's vital you wipe it off regularly. To tackle the blades properly, use a flexible feather duster and get rid of accumulated cobwebs.
The dishwasher & washing machine
Although these appliances are designed to clean, they also need in-depth care periodically in order to prevent gunk and bacteria from building up. Check your washing appliances for soap scum, hard-water deposits, and food debris if your dishes are dirty or your clothes have lost their fresh scent.
Light switches and other touchpoints
Light switches may seem insignificant, but they harbor quite a few germs and bacteria. Just think about how often you touch these areas during the day, and you'll see how contaminated they must be. As a hotspot for germs, keep in mind to disinfect them regularly with quality household disinfectants.
Under and behind appliances
The tight spaces between your appliances can be a breeding ground for dirt and grime, especially when there's food involved. Give your kitchen a thorough inspection at least once to restore it to its original hue.
Behind the toilet
No matter how clean the toilet bowl may be, most people ignore the area behind it and fall victim to a common cleaning blunder. While it may be challenging to work around this area, ignoring it leads to mold and grime buildup. You can tackle tricky bathroom spots with antimicrobial products or vinegar solutions.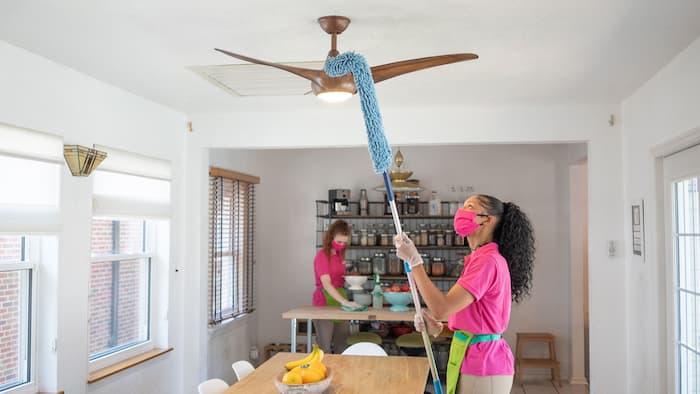 Who provides expert house cleaning in Richmond Heights?
Are you exhausted from regular home upkeep and looking for advanced assistance to take the load off your shoulders? With Better Life Maids by your side, you can count on a wide array of home maintenance solutions tailored to meet all your needs.
With the help of qualified professionals, you'll have a lot more time for the things and people that matter most to you. Instead of spending your day scrubbing, you can finally take the day off and discover St. Louis County's hidden gems.
Give us a call and schedule your appointment today!