6 Handy Tips to Keep Up With Household Chores When You're Tired
Although home maintenance may not be one of your favorite activities at the end of the day, you can hardly avoid it altogether. Spending that little free time you actually have left dusting and vacuuming can be frustrating, at the very least, and could even make a single chore a colossal task. So, how do you cope with a messy home when your energy is running low?
Luckily, if you're too busy to give your place in Richmond Heights the cleaning it deserves, calling in a reliable maid service is always a good solution. However, keep on reading if you'd like to know some of the expert tips and tricks and get a pristine home even when you're tired.
How do you clean when you're exhausted?
Following these simple tips can help you turn things around if your energy levels are low:
Create a schedule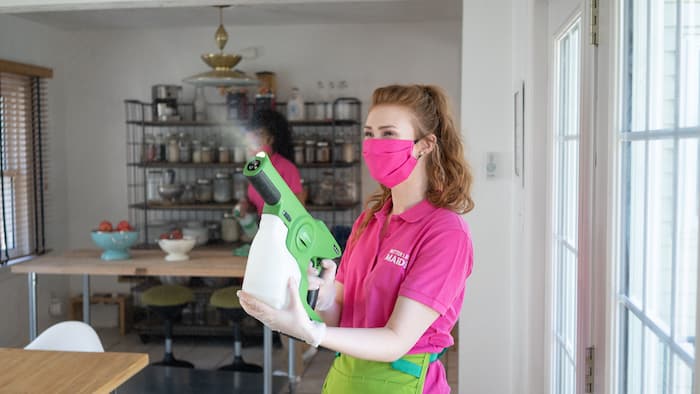 If you're swamped by your daily routine and housework seems like an impossible feat, there's a good chance you lack a proper schedule. Creating a checklist of specific tasks will keep you focused and give you more time to relax in between chores. What's best, it will help you stay on track and not get bogged down by one particular task.
Prioritize tasks
You need to be strategic when you lack energy for tidying because it will help you navigate the whole process more effectively. Trying to do too much in one day will only lead to frustration and fatigue. Instead, start with the most visible areas first, or with the areas you've neglected for too long.
Ask for some help
Now is a good time to remind yourself you don't have to do everything on your own. No matter how long your list of chores is, it's only fair that everyone in your home does their share. For example, it might be a good idea to assign the job of dusting under furniture to the most determined member of the family, but to leave sinks and fixtures to the person that has a keen eye for detail.
Identify problem areas
To save both time and energy, it's vital to identify more challenging rooms before you start. Going for bathroom and kitchen space first or tackling spots that are difficult to get will prevent severe physical exhaustion.
Use the right tools and supplies
When it comes to ceilings, hidden corners, shelvings, or anything else, keep in mind that proper agents and tools can make the entire session painless. You invest in a vacuum with versatile attachments and an angled broom to handle even the trickiest areas with ease. Your chores will be completed faster and your home swept clean with them by your side.
Take breaks
Home maintenance is often taxing and time-consuming. Trying to do everything at once is one of the biggest housekeeping mistakes. Even though it may seem insignificant, stepping away from your to-do list will boost your productivity and reduce stress levels. Put on some upbeat music and reward yourself for completing a series of challenging tasks. 
Where in Richmond Heights can I find reliable maid service?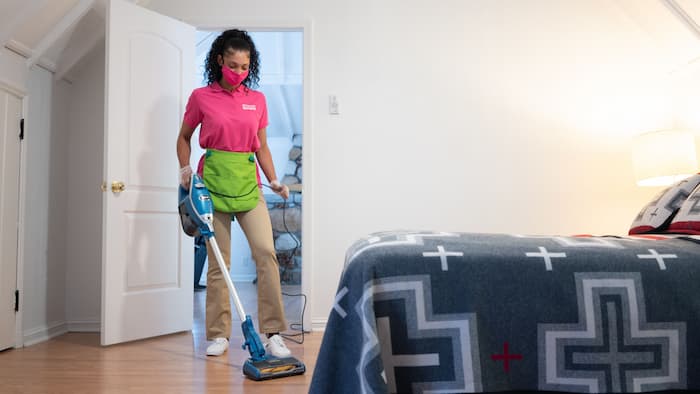 Are you juggling lots of things at once and feeling overwhelmed by your regular home upkeep? Or perhaps you'd like to know how to save yourself a bit of time next time you roll up your sleeves? If so, look no further because Better Life Maids got you covered.
As leading experts on the market, we know how difficult it can be to keep up with household chores on a daily basis, which is why we offer full-service packages and personalized assistance. Our qualified team is at your disposal whether you live near Forest Park or elsewhere in the area.
Reach out to us and book your session today!