Cleaning Products as Hazardous Waste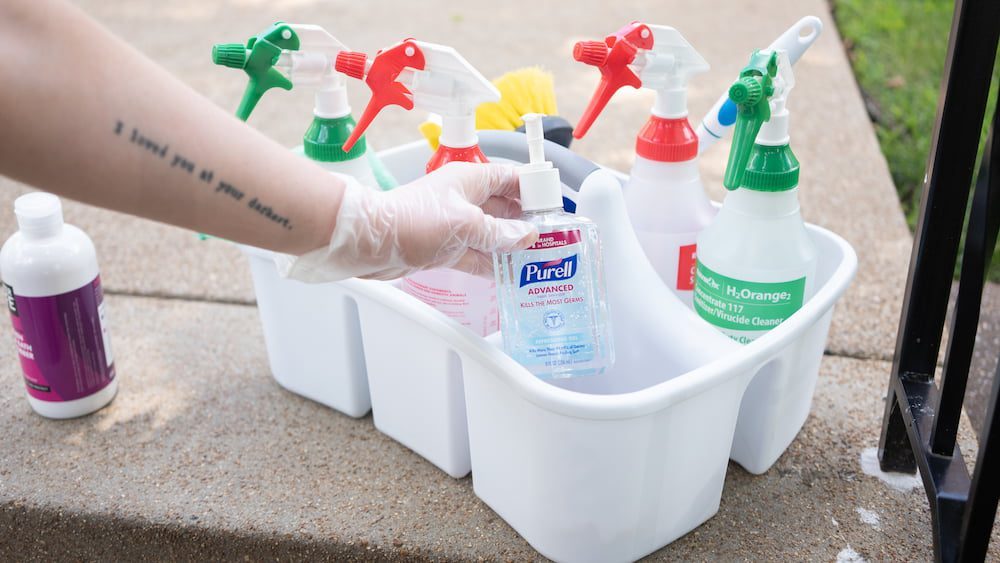 When you clean your home, you use different products. You may not think of them as harmful, but they often contain hazardous chemicals that must be used and disposed of properly.
Perhaps, the safest way to maintain your home is to hire house cleaning services in Clayton. However, you should always be aware of the potential risks to your health and ways to manage them.
Are cleaning products hazardous waste?
Hazardous waste refers to household product leftovers that are corrosive or toxic, or that can explode or catch fire. These products include paints, cleaners, oils, batteries, and pesticides.
In case you are not sure if a product contains dangerous substances, make sure to read the label and follow the instructions for safe storage and use.
One way to reduce the risk of hazardous waste is to purchase more environmentally friendly products or use alternative methods for upkeep.
Instead of detergents, dish soap, toilet cleaners, bug sprays, or mothballs, you can use a variety of natural ingredients, such as vinegar, lemon juice, baking soda, or lavender flowers.
How to safely dispose of cleaning products?
If you end up using some of the conventional chemical cleaners, you must pay special attention when disposing of them. We'll go over some tips and suggestions that can help you
Use them up or give them away
The safest and easiest way to deal with cleaning products is to use them up. In this case, you don't have to worry. However, if this is not an option for you, try donating them to a charity, or homeless shelter. Always keep any items that you give away in their original containers. 
Read the instructions on the label
The label usually contains the directions for proper disposal. If there aren't any, then the American Cleaning Institute suggests that you think about how you use the product.
For example, you can safely dispose of solid products (such as soap bars or toilet bowl cleaners) in the trash.
On the other hand, it is ok to pour water-soluble products (detergents, bleaches, liquid cleaners, etc.), down the drain with running water.
When you dispose of powders down the drain make sure you do it slowly, with water running, so they don't form lumps and clog the drain.
Never mix different products
You must never mix toxic products together when you use them. In the same way, you must separate them when you dispose of them. Otherways, they can react and create harmful substances.
(P)recycle
When you get rid of your extra hygiene products, don't forget to handle the containers properly. They are up for recycling. You can recycle most materials such as plastics, cardboard, or cans in your curbside bin. If you're not sure where to recycle which type of container, you can consult your local recycling service.
If you really want to nip waste generation in the bud, you can also pre-cycle. This means buying products in easy-to-recycle containers. You can also pick products in already recycled packaging, or those that use less packaging.
Where can I find reliable house cleaning services in Clayton?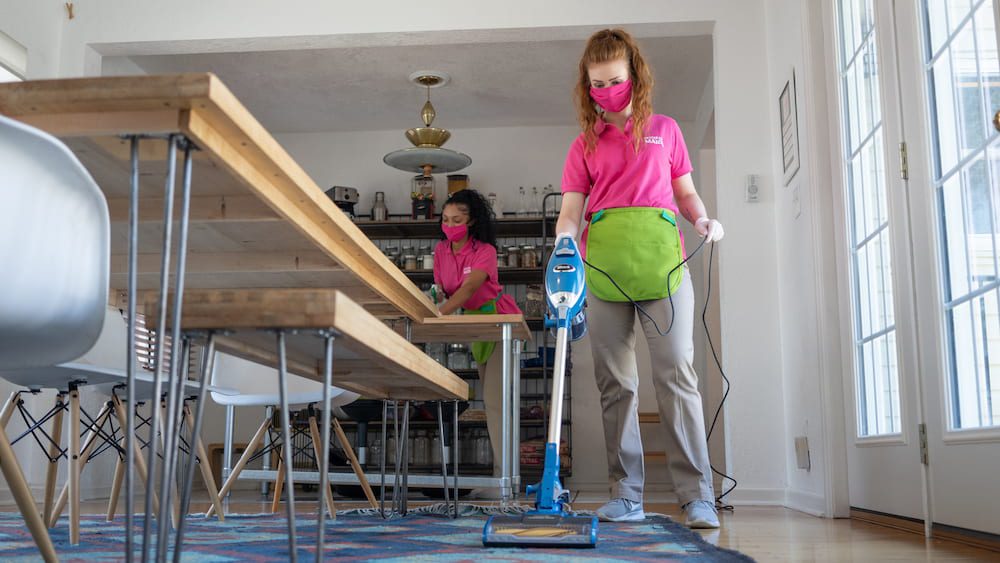 You have a nice home in Clayton and you want to keep it safe and healthy for your family? You don't have to think about disposing of hazardous household waste. Better Life Maids provides top-rated green maintenance. Our screened and trained professionals use only plant-derived and non-toxic solutions which will make your home shine while not putting your loved ones in jeopardy. In the meantime, you can take some time off and check out Chouteau Park. Contact us today and get a free estimate!