Expert Tips: How Do I Pick A Cleaner?
You've finally decided to tackle that task you have been putting off for months. You want to hire a cleaner, but don't know where to start. Choosing a cleaner can be difficult. If you happen to live in the University City, there are many cleaning companies and factors that you need to consider, such as the equipment they use, their experience, and how much they charge.
In this article, we will discuss these considerations and more. We'll also share some tips on how to find the perfect cleaner for your home!
How do I find someone to clean my house?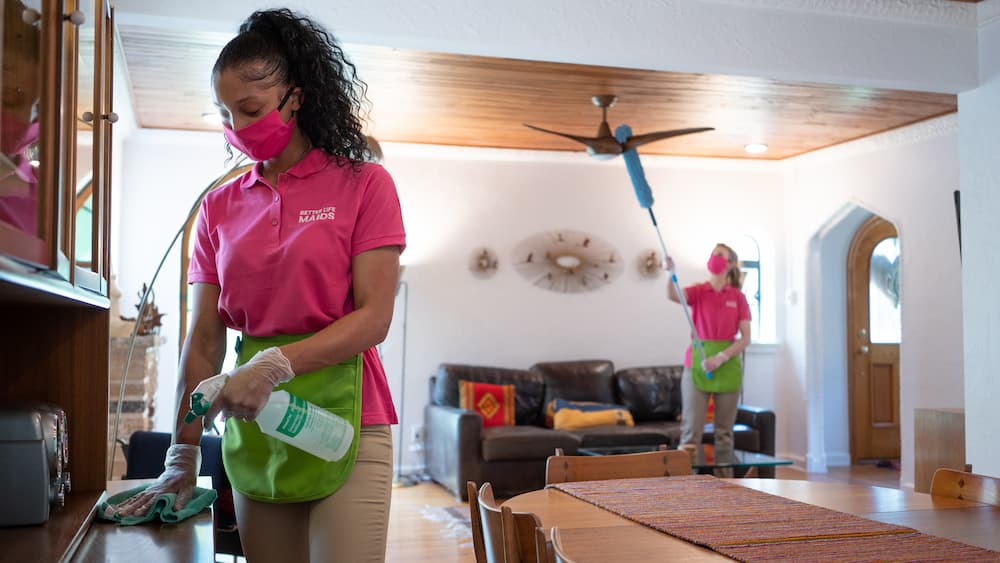 The cleaning company you hire could make or break your home. While some can make it spotless, others will have you on edge for the entire day. Imagine hiring an uninsured employee and dealing with a lawsuit in the event that they get hurt while working on your property – something to keep in mind before making any final decisions.
Here are some tips on how to pick a cleaner:
Choose a type of cleaner
To start, there are many different types of cleaners. There's a lot to think about when it comes to the equipment that they use, such as whether or not they will bring their own supplies and how much experience they have with specific tasks. For example, some specialize in regular and deep cleaning while others also offer move in, move out, disinfection, and other services. It is important for you to know which type of cleaner you need before looking for them.
Set a budget
Next up, determine what your budget is so you can set the amount you'd be willing to pay for the service. It's advisable to contact your potential cleaners and ask for a free price estimate beforehand. In addition, make sure that whoever cleans your home has insurance coverage in case something happens during the cleaning process.
Look for reviews
Inquire about the company's business and whether customers are satisfied with their services. If their other clients praise them for using only environmentally safe products and hiring certified technicians, you're on the right track. Choose a team that will do an excellent job without damage while providing an affordable price for services rendered.
Choose what the cleaners will do
You will also need to decide how often you want them to come and what tasks they should be responsible for. You might not want your cleaner to clean upholstery or windows, but rather just focus on the kitchen and bathrooms. Figure out which areas of your home need a little extra attention so that you can delegate these specific tasks appropriately. In order for everything to go well, it is important to discuss details with the company before you hire them and agree on the responsibilities in detail.
Make an appointment on time
Lastly, don't forget about scheduling conflicts during holidays like Christmas or Thanksgiving. Discuss with any potential cleaners if there are days when they won't be available in order to avoid being disappointed later down the line. Also, ask if and what needs to be cleaned before they come. It's best if both parties know upfront what is expected instead of last-minute surprises popping up.
Where to find reliable University City cleaning companies?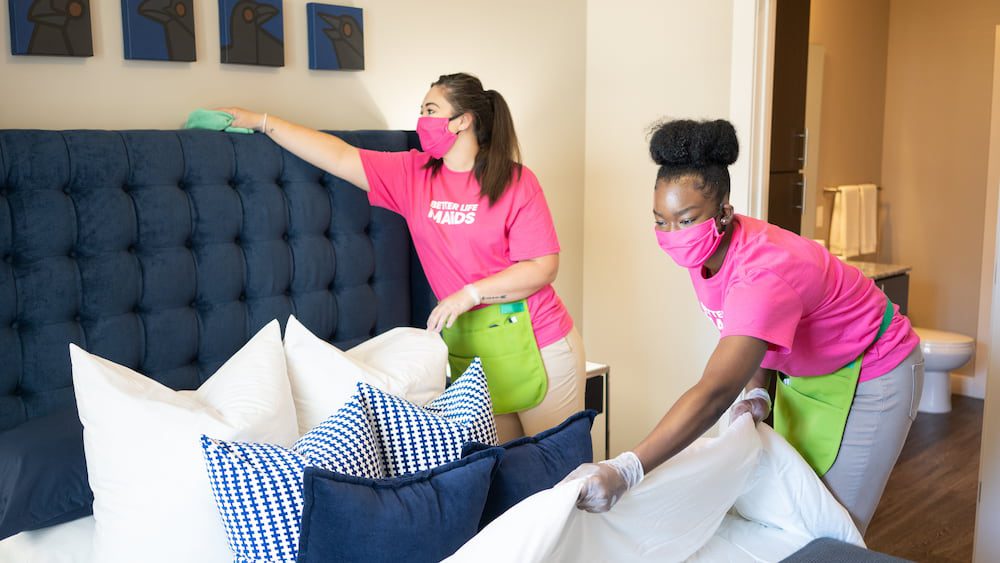 A clean and healthy home is the foundation for a better quality of life. Better Life Maids are specialized in meticulous residential cleaning so you can enjoy your space more than ever before! Our experienced team will ensure that after each visit, you'll have an immaculate house with all the necessities to make it feel like yours again. While you and your family enjoy a walk through Delmar Loop we will provide you with the best house cleaning services. You deserve it and our experts are ready to make sure that every inch of space in your home is spotlessly clean. Give us a call today!