What Is a Professional House Cleaning Checklist?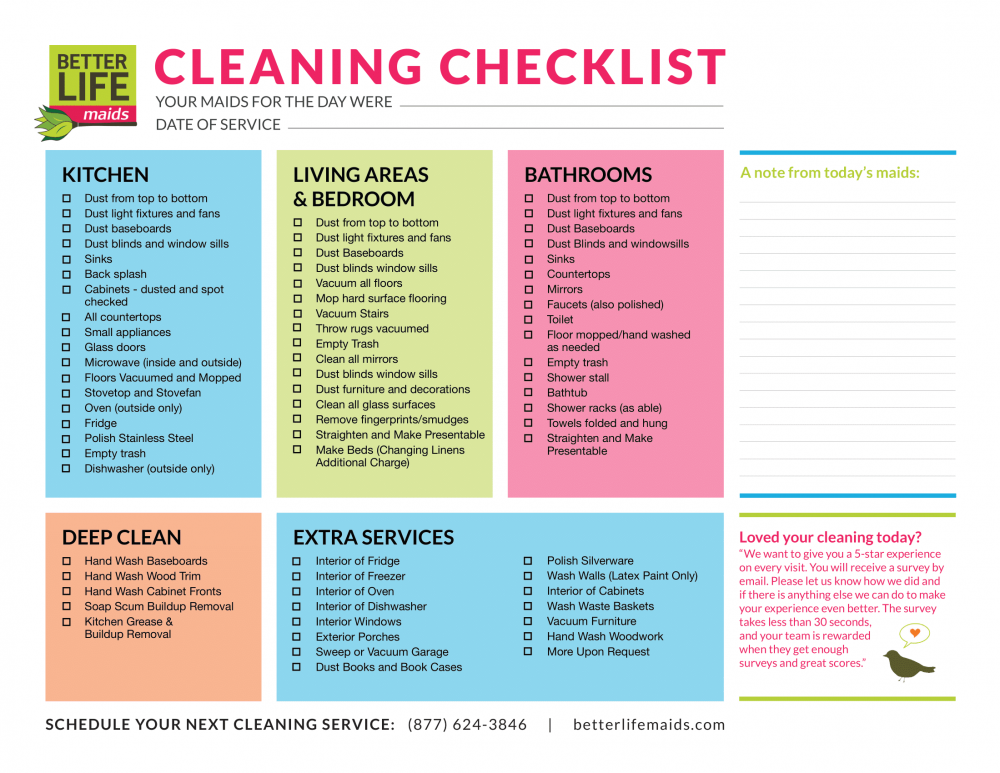 We firmly believe that professional house cleaning service is an important part of keeping homes clean and healthy in today's busy world. But as you know, we have opted to shut down during the pandemic in St. Louis, following the shelter in place order of the City and County governments. Even though we could receive exemptions for essential services, we have opted to take the stance that for the time being we will step back and evaluate the effectiveness of the shelter in place orders and help keep our people home.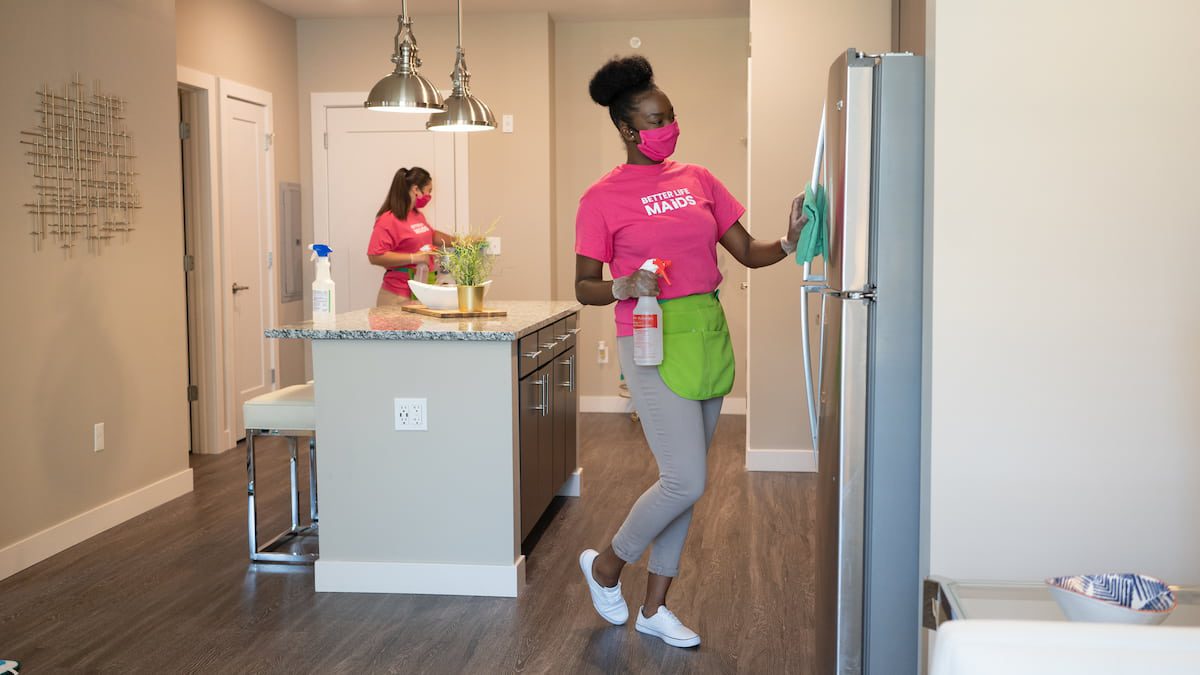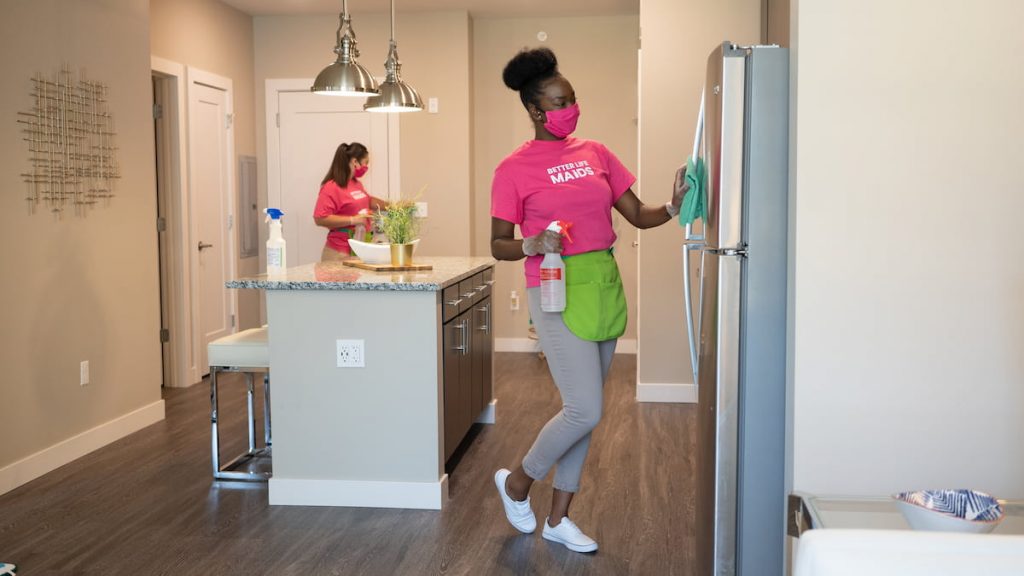 Our experienced and skilled maids know that having your home cleaned is one of the highest priorities. Although things are returning to normal, we are going to share some of our training materials and resources. We also plan to share some fun home cleaning and organizing projects that you can do yourself, or get the whole family involved in. Now is a great time to streamline and organize your home.
What is included in a basic house cleaning?
While cleaning the whole house may be a family activity, there are several reasons for taking advantage of a professional cleaning service.Here's how experts would approach regular home cleaning:
The kitchen
The kitchen is perhaps the busiest place in your house, which is why it needs special attention. First of all, everything needs to be wiped of dust (from top to bottom), including light fixtures and windowsills. Your cleaning experts will tackle all the appliances and countertops, as well as the cabinets and backsplashes. They'll also clean the microwave (both outside and inside) and polish all the stainless steel surfaces, including sinks. Once they've made all your work surfaces shine, your cleaners will empty the trash and wipe the floors.
The living room/bedroom
These are the rooms where you entertain your guests and gather your strength while relaxing. Naturally, you want these areas to be cozy, clean, and healthy. Our experts will wipe the dust from the ceilings to the floors (including furniture and decorations), remove cobwebs, and clean all mirrors and glass surfaces. They will gladly straighten every inch of the room and tidy everything up. Finally, they will empty trash cans, remove all smudges, mop the hard floors and vacuum your carpets.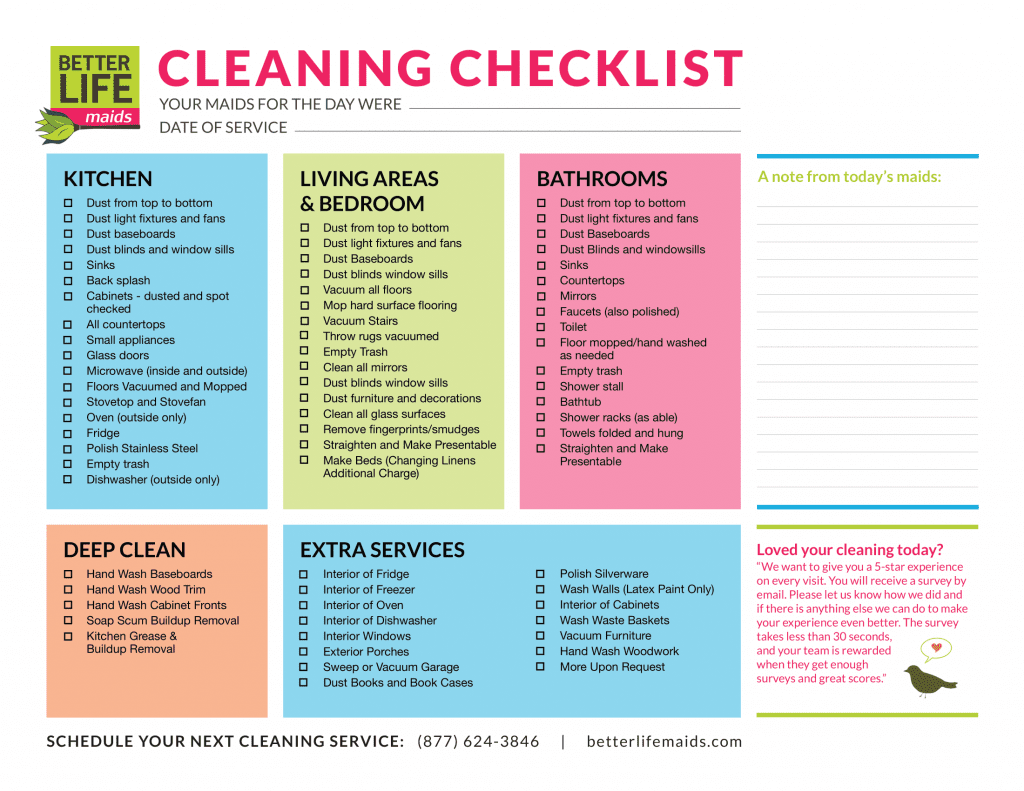 How do professionals clean the bathroom?
The bathroom is used by everyone in the house regularly throughout the day. There are many safe disinfectants on the market which will help you maintain hygiene by using green cleaning products. When all the equipment is at hand and you are ready to get started, here are some guidelines you can follow:
Pull away all the small rugs and towels, dust everything and empty trash.
Spray sinks, fixtures and toilets with a heavy-duty cleaner. Leave it for 5 minutes.
While you are waiting, you can use a wet cloth and wipe door handles, pulls and lightswitches.
Start at the sink and move top to bottom, left to right. Try to finish from where you started.
Mop the floors.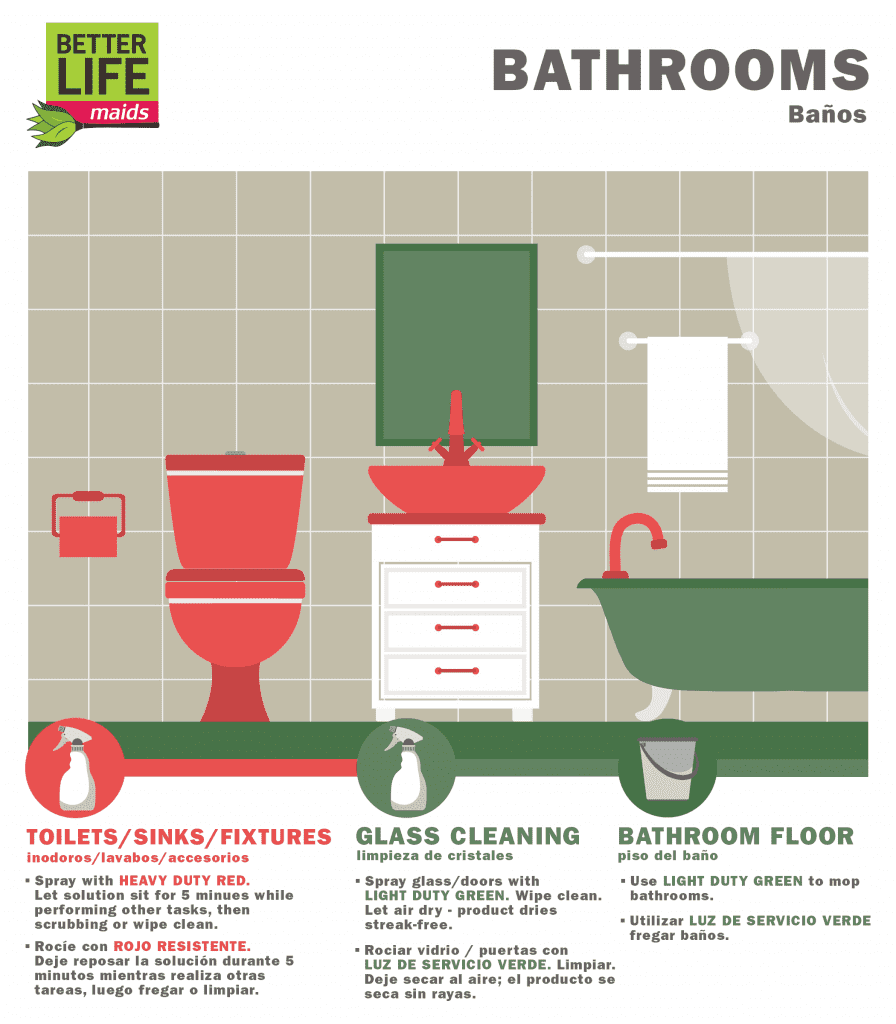 How to find a reliable house cleaning service in St. Louis?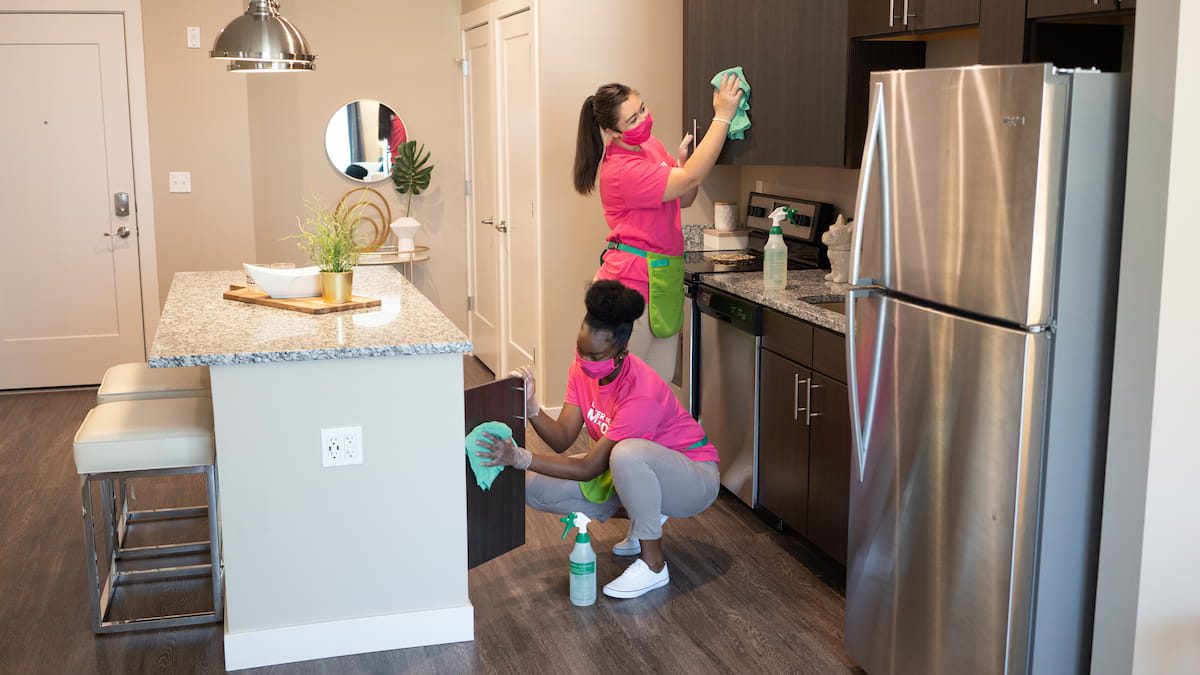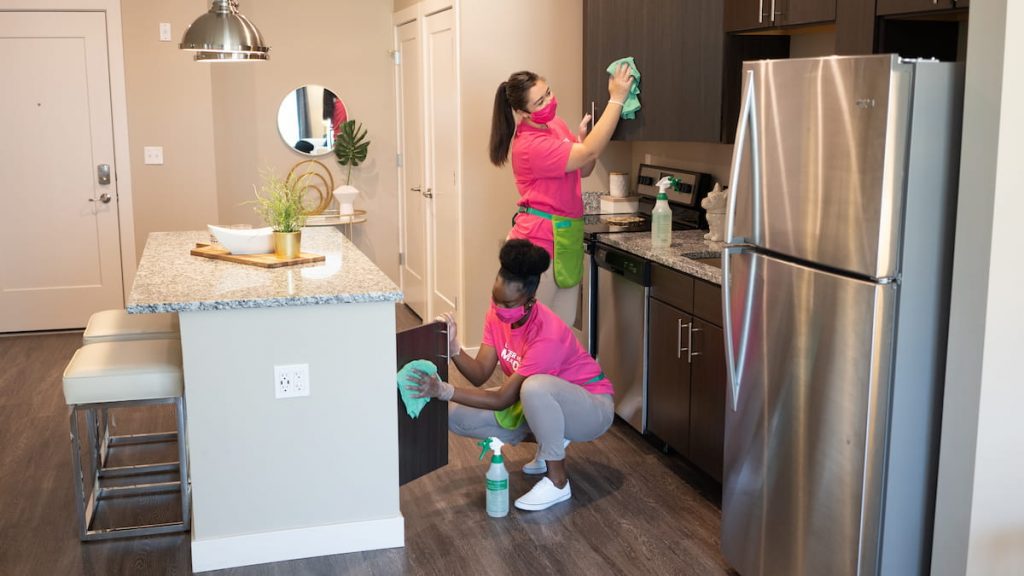 When this pandemic finally ends, not only will we be able to visit the Opera Theatre of Saint Louis, but we'll also be ready to tackle a few weeks of quarantine living. I can tell you that with a family of 5 and a pony-sized golden retriever, we are already missing our weekly cleaning. I am having Matt grab a vacuum and some supplies and we are going to get to work ourselves for a couple of weeks. Once business picks up, there will be many cleaning companies with competitive prices, with us being one of them, so you'll have all the help you need. I have attached our cleaning checklist to this post, as well as a link to a primer on cleaning the bathroom. Most of these pieces of training are currently on our private online training system and we are working hard to make them available publically right now. Please let us know if there is anything you would like to see and Better Life Maids will do our best to get it to you right away. Call us now!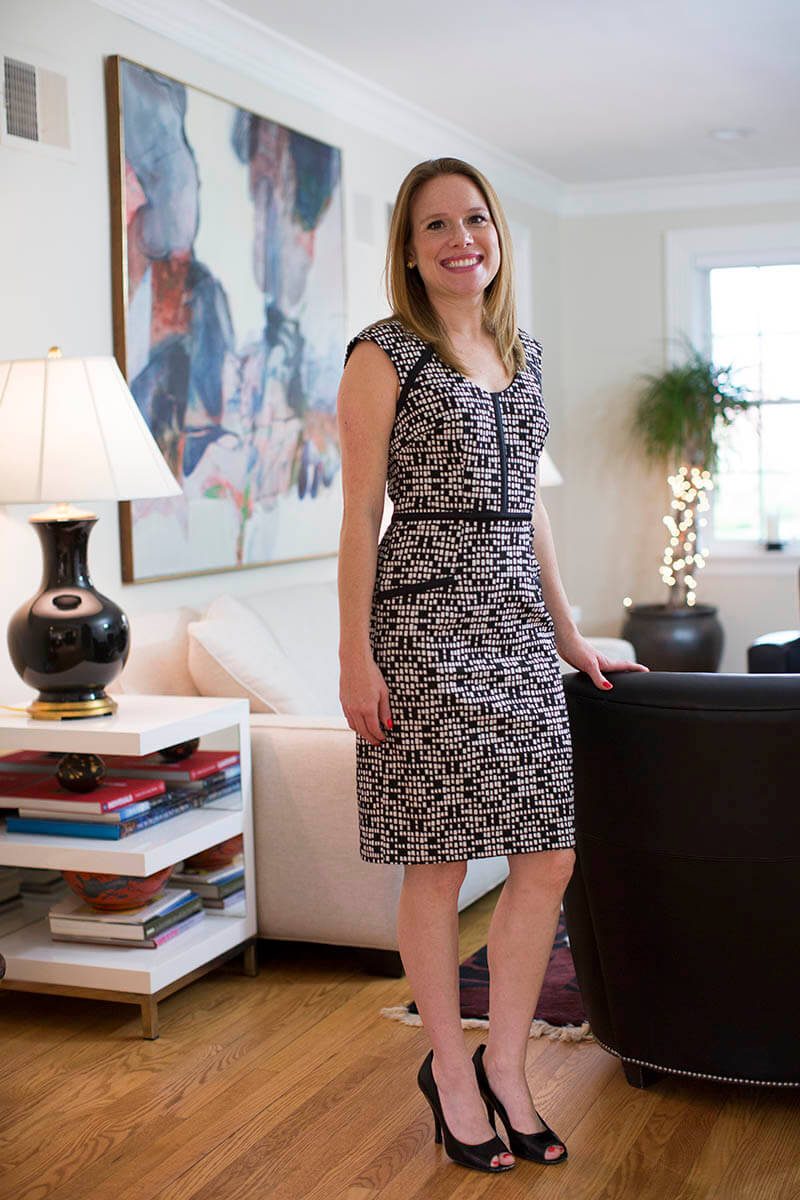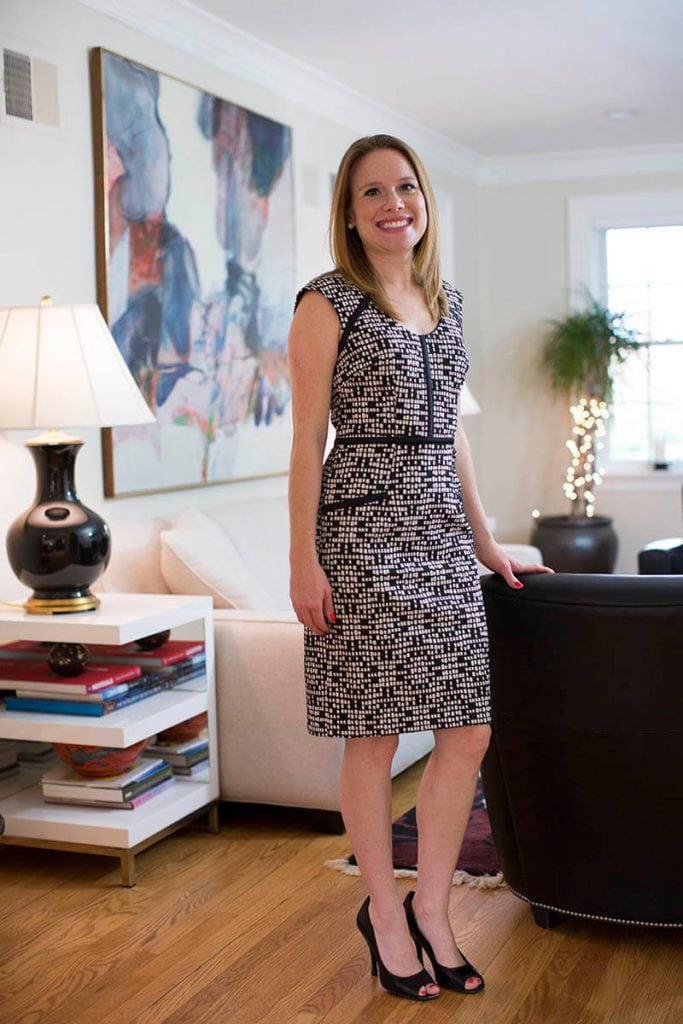 Angela Ricketts
Founder
Better Life Maids