Pregnancy Safety: 5 House Cleaning Products to Avoid and What to Replace Them With
The "nesting" phase of pregnancy happens to every mom. That mad rush to get everything cleaned and organized can be taken to a new level by paying special attention to ensuring that during this process neither mom nor baby are affected. In general, they should avoid fumes, direct toxins, and residue created by using common cleaning products.
Operating in Saint Louis, Better Life Maids provides the best green house cleaning service in the area. Over the years, we have come across plenty of cleaning jobs and have to have solutions that work. Here we share 5 common household cleaners to avoid while pregnant (and afterward to keep away from your new bundle of joy), and the alternative products created by our co-branded retail partner Better Life to solve these toxic problems.
What cleaning products are not safe during pregnancy?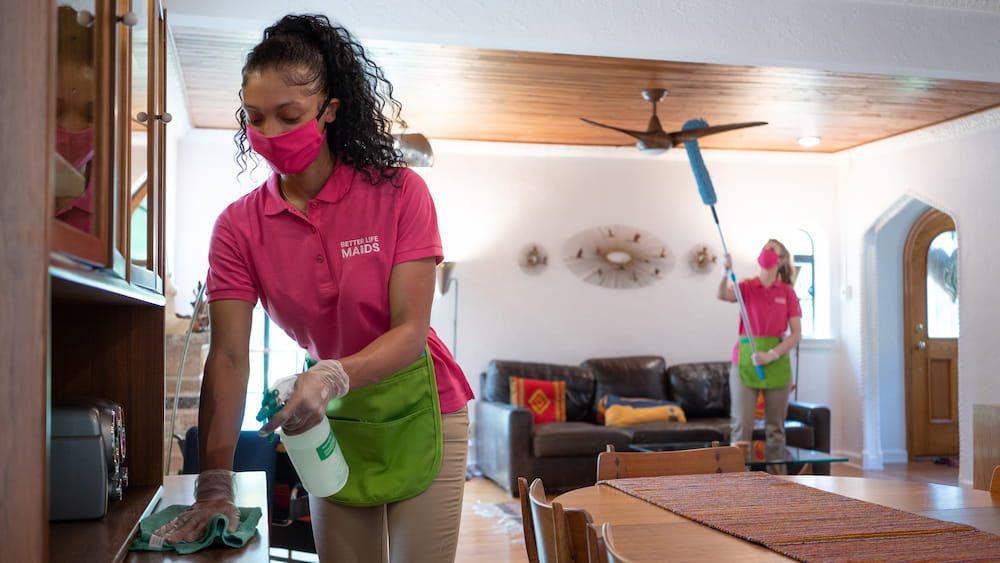 The easiest way to make sure your home is properly disinfected is to carefully choose a professional cleaning company, and inquire about their basic home cleaning services. But before they begin the cleaning process, it is important to consider the cleaning products themselves.
The suggestions below are a good place to begin your journey to creating a safe "nest" for you and your soon to arrive baby. These are simple, small, and inexpensive changes that have a positive impact on your well-being.
Ammonia-based window and surface cleaners. Instead: Try Better Life's "I Can See Clearly Wow". It is made from all-natural and safe plant-based ingredients. It also does an amazing job on cleaning glass surfaces to a streak-free finish. As a bonus, because it doesn't contain solvents, alcohol, or ammonia, it is safe to use on flat screens and other electronics that can be damaged by traditional glass cleaners.
Furniture polish. Try Better Life's "Oak-E-Dokey". This all-natural and safe wood polish helps leave the wood looking great and protected.
Bathroom cleaners for shower stalls, fixtures, etc. Alternative: Try scrubbing these surfaces with Better Life's "Even The Kitchen Sink". It is a bleach-free scrubbing solution that is powerful, but won't scratch your expensive fixtures.
Carpet cleaners and stain removers. Instead, try spot-treating stains with Better Life's "Whatever". Whatever is a powerful multipurpose cleaner, but pulls double duty for spot cleaning carpets and fabrics. You can also use it in carpet cleaning machines by mixing 2 ounces to each gallon of water.
Oven cleaner. In this case "Whatever" gets the nod again. This time spray down the surfaces in the oven until they are very wet. Use a pumice stone to get off these stubborn stains. Make sure that the surfaces and the pumice stone stay wet to avoid scratching the surface of the oven.
Where in St. Louis can I book the best house cleaning service?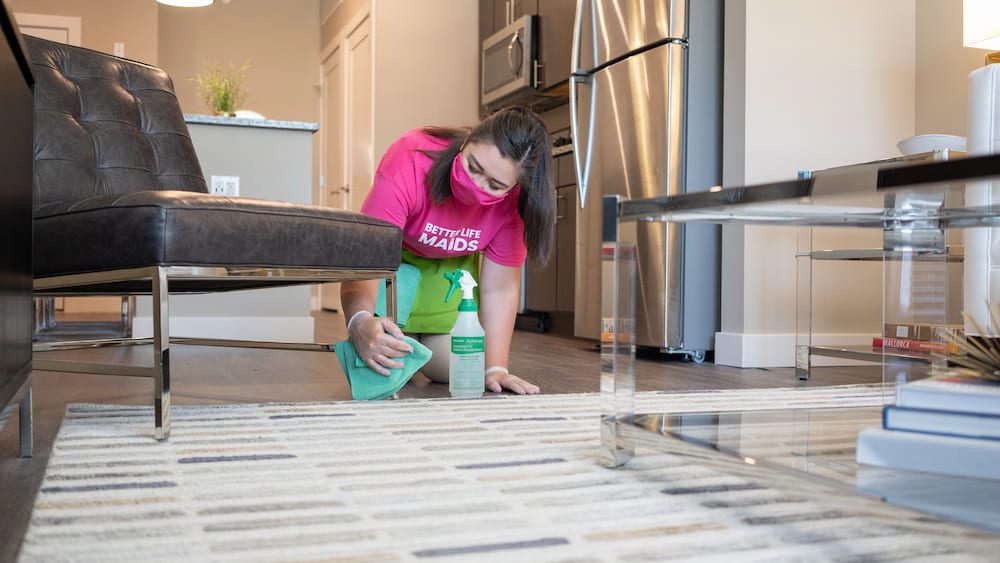 Before you call the cleaners to assist you, get acquainted with the price and method of charging for a house cleaning service. And while you wait for the cleaning experts to finish the hard work, you can enjoy yourself with your family and go for a slice of quality St. Louis-style pizza in Downtown.
Better Life Maids is a green house cleaning service founded in St. Louis, MO. We strive to grow in select markets through a franchise development program, as well at the addition of new company-owned units. Better Life Maids has partnered with Better Life, a green household cleaning products company, to help create the first national green product and service brand. Contact us today!