The Value of House Cleaning: What to Expect
Why waste your precious time cleaning when you can focus on more important matters in your life? Life should be spent with the people you love, doing what you love.
Luckily, in Saint Louis, MO you can find dependable house cleaning services that can solve this problem for you. And the best thing is, the prices for professional home cleaning don't have to be ridiculously high. As with many things in life, the costs of hiring professionals can depend on a number of factors. Keep reading to learn more.
How much does house cleaning cost?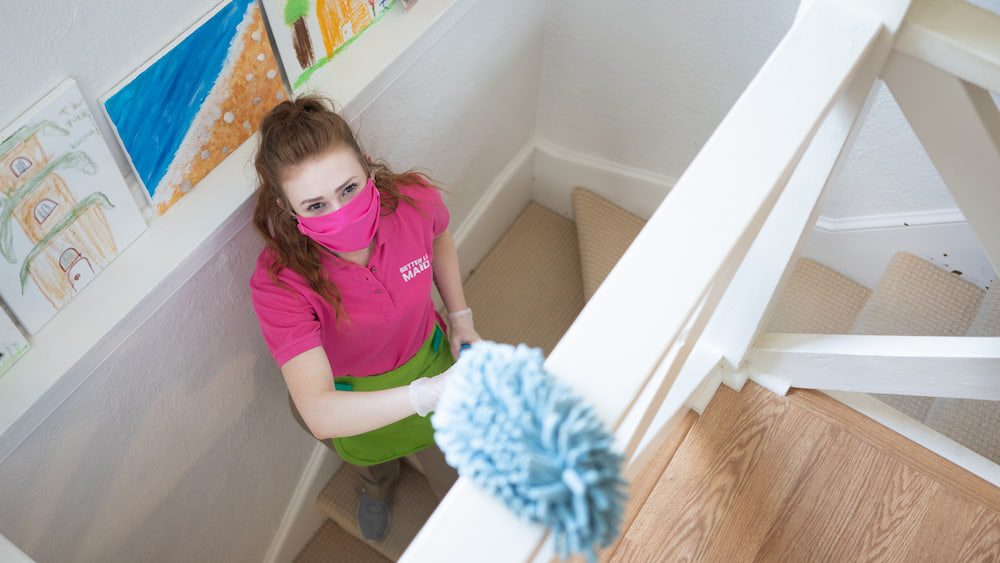 The price of professional cleaning can vary greatly, but the best companies tend to offer maximum value for the cost. To save your energy, choosing a professional cleaning company is usually the best option. A team of professionals will thoroughly go through their cleaning checklist in a much shorter time than you would, disinfecting and refreshing your living space in no time.
At Better Life Maids, we believe in being transparent with our pricing. We give your price instantly when you fill out the instant price form on this page. Or you can look at our pricing and availability right from our online booking portal.
We want you to know right away how our pricing works, and how we can create a customized cleaning plan to fit your specific needs. Also, we know that each home is different and our price may need to be adjusted, but we believe we are getting a fairly accurate price that will help you make an informed decision. Once we clean your home the first time we will get you your final recurring cleaning price. We also use Do Not Exceed pricing and explain how that works on our deep cleaning page.
Here's what what you get for a fair and transparent price at Better Life Maids:
1. A renowned cleaning company
Better Life Maids is an independent, locally owned and operated cleaning company. Our employees are fully bonded and insured. And we carry full liability, workman's compensation insurance, and all payroll taxes are paid through the local Better Life Maids office as staff of the company.
2. Seamless communication
It is very important that you call us if you have questions or concerns about your cleaning service. We take great pride in our cleaning service and will make every reasonable effort to provide you with a highly professional cleaning service. One thing that helps us provide you a Better cleaning service is your ongoing feedback. Please fill out your survey after every visit to help us continually improve the quality of the service you receive.
3. Expert team
We try to send the same team to your home each week, however, we cannot guarantee it due to illness, vacations, etc… Our main priority is to clean your home consistently and with the quality you demand, and we have systems in place to ensure this.
4. Convenient office hours
Our office is open M-F 8 AM to 5 PM. Voicemail is available after hours. Email is monitored after hours and is often the best way to reach us outside of office hours.
5. Safe & effective equipment & supplies
We provide all of the equipment and supplies to clean your home. Among other things, we use green cleaning products that are not harmful to pregnant women, kids, pets, and the planet.
6. Quality control
Our teams are quality inspected by management regularly. They may enter your home after the team leaves. These inspections ensure the highest quality standards.
How do cleaning services work?
Once you've chosen the best cleaning service for your needs, you'll need to get acquainted with the company's policies. Here's what you should know:
Arrival time
Our team cleans from 8 AM to 5 PM. Occasionally they may need to stay past 5 PM to finish the job. We can not guarantee an exact time for your visit due to the nature of our business and changing schedules. If you need an estimated window of time you may call or email the day before your scheduled visit. No arrival time is implied or ever guaranteed.
We will do our best to accommodate requests, but they are treated as requests only and we have no way to guarantee your exact service time. We do guarantee your day of service and will not change your service date without your prior approval.
Keys
Your home must be accessible to our teams. We can provide a secure lockbox for your home at no additional charge. If we are unable to access your home we will charge a lockout fee of at least $150 or your scheduled cleaning service price, whichever is greater.
Clutter
We do ask that you provide us with a clutter-free environment. If that is not the case, we may not be able to clean your home in the allotted time, or extra charges may be applied if you approve.
Safety
Insurance and safety issues prohibit our teams from moving heavy objects or standing on furniture. We also prohibit our staff from handling any biohazards, including pet or human fluids, rodent feces, mold, etc… We also are only able to use up to a 3 step ladder in your home to clean. That does limit our ability to clean some spaces, but we have extension poles that help us reach most places in your home.
Security alarms
If your home has a security alarm, please ensure that it is turned off on the day of your scheduled clean. You may also provide us with the code and steps necessary to turn off your alarm. We will reset the alarm when we leave. However, we will not be held responsible for alarms set off by mistake.
Pets
If you have pets, please secure and pick up after them. For sanitary and safety issues our teams are not permitted to clean flea infested homes or pick up animal excrement. We will not clean if our team members feel they are in danger due to your dog or other animals.
Rescheduling
There may be times when the weather makes it unsafe for us to travel and carry equipment and supplies to your home. Driveways must be clear and accessible. Holidays may necessitate a schedule change. These will be the only reasons that we do not complete a clean on your scheduled day. We appreciate your understanding in these circumstances.
Payment policy
Payment is due on the day of each scheduled cleaning. Please leave your check on the kitchen counter. If you do not leave a check on the day of the visit, we will charge the credit card we have on file. Cash payments are generally not accepted as they pose a safety concern to our staff. If you would like to pay by cash, please let the office know so we can manage that process.
Sales tax
Some areas require sales tax on service. If you live in an area where this applies you will be responsible for the tax amount and it will be included in your invoice.
Late fee
If no payment is left for the team, we will send you an open invoice by email with a payment link. Please remit your payment immediately. If we do not receive your payment within 3 business days of your cleaning a $10 convenience fee will be added to your cleaning. If payment is not received within 30 days we will assess a $35 late fee to your account. Each month thereafter that the account is past due, an additional $35 late fee will be assessed to your account.
Returned check fee
A $35 fee will be charged for any check returned by the bank.
Cancellation and skip fee
If you cancel or skip a scheduled cleaning, you will be assessed a $20 skip fee. The skip fee allows us to add more time to your future visit and provide you a higher level of cleaning. If you cancel service with less than a full business day's notice or day of service, you will still be charged the full amount of the cleaning visit or $150 whichever is greater, and no reschedule will be due.
Lockout fee
If the team is unable to enter your home (double-bolt locks, animals not contained, or is turned away at the door) there will be a lockout fee assessed to equal the regular cleaning price.
Suspension of service
If any of the above fees have not been paid your service will be suspended until all fees have been paid in full. If service is suspended and you have not paid in full within 30 days we will consider you to have terminated service.
Collection of fees
In addition to any amounts owed to Better Life Maids, you agree to be responsible for all reasonable collection and attorney's fees we incur to bring your account current.
Canceling your service
It is agreed that this is an at-will relationship and no contract term is implied. Services may be canceled at any time and no contract is implied. To avoid cancellation charges at least one full business day notice is required.
Damages & breakage
From time to time small items will be knocked off a shelf when dusting, etc. We will provide a credit for future services for incidental damages up to $500. Above that, you will need to file a claim with your homeowners' insurance for damages caused by the routine nature of the cleaning.
Damages due to negligence or malpractice on our part will be handled by our insurance provider. In addition, we will only use Better Life Maids-approved products for cleaning your home. If you ask that we use your product, you assume all liability responsibility for any damage to your home caused by your products.
Where in St. Louis, MO can I schedule reliable house cleaning services?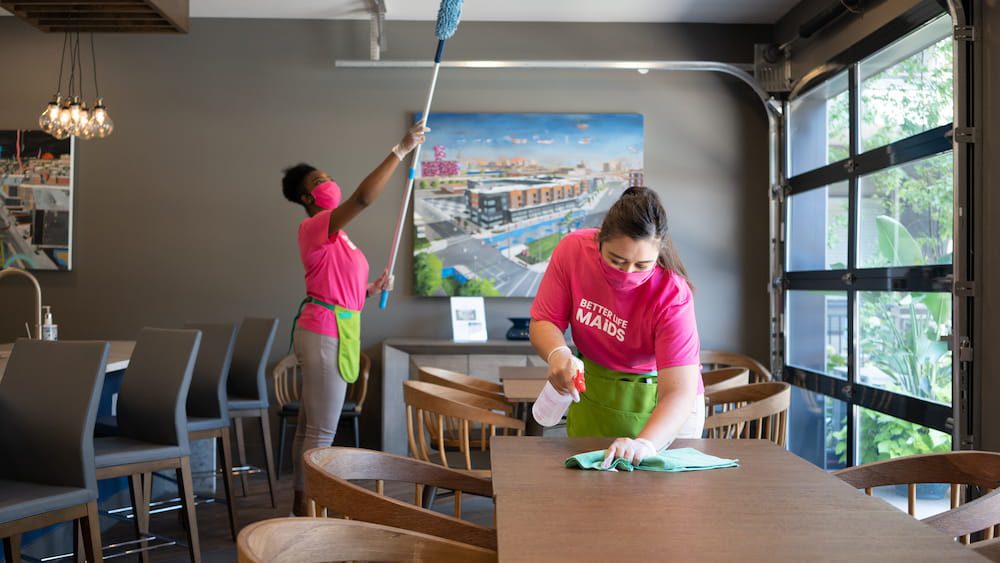 Better Life Maids gives you instant house cleaning prices. Who says you can't have it all. Great service, great quality, and a great price. Being better certainly doesn't make us the cheapest, but we like to think we're worth it. With all that being said, we are providing a service that can fit into almost everyone's budget.So spend summer afternoons with family and friends enjoying a walk to the Cathedral Basilica of Saint Louis, and leave all the hard work to the experts. Reach out to us today!