6 Red Flags of Unprofessional Move Out Cleaners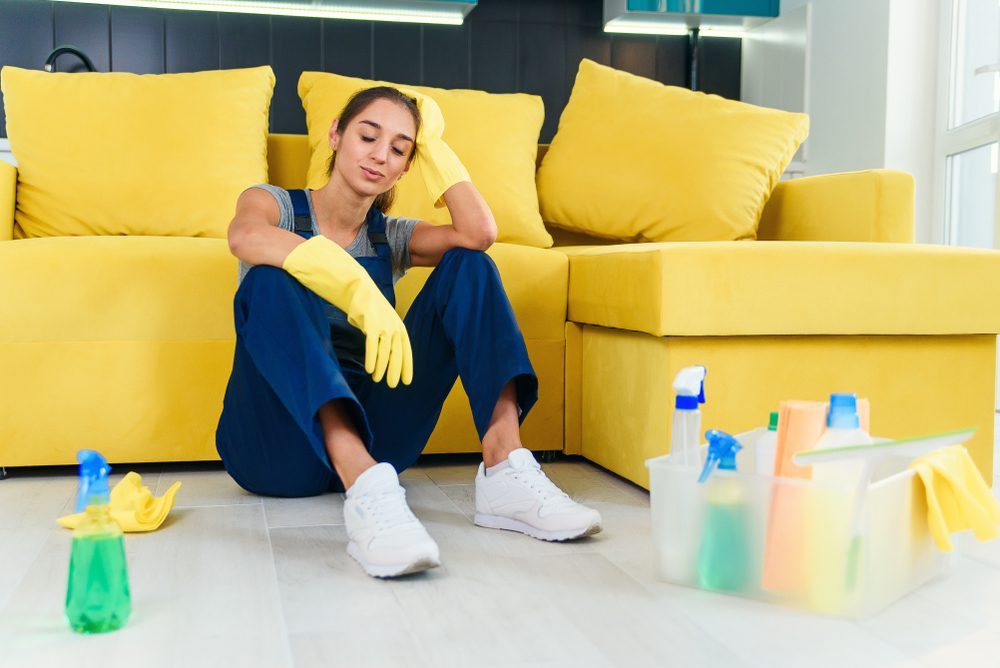 When moving out of a property, one of the most important tasks is to scrub it thoroughly before handing it over to the landlord or the next owners. This can be a challenging and time-consuming process, which is why many people opt to hire a cleaning service in St Louis to help.
However, not all services are created equal, and it's important to watch out for signs that may indicate an unprofessional service. In this article, we'll discuss the red flags to look out for when choosing a move-out cleaning service.
What should I watch out when hiring move out cleaners?
If you're in the process of moving houses, you likely already know that you'll have to clean the whole house before selling it or handing it over to the landlord. An elaborate cleaning job is hard to fit into an already busy schedule, so it's understandable if you choose to ask experts to aid you. But how to pick those experts, and how to ensure you can fully trust them and their work?
Whether you need this advice to hire suitable move-in cleaners or as guidance to hire move-out cleaners as a busy homeowner, spotting the telltale signs of unprofessional businesses could benefit you. Let's look at what you should pay attention to when looking for a company to book.
1. Lack of experience
One of the most significant red flags to look out for is a lack of experience. A professional service should have experience in maintenance of properties similar to yours. If the company you're considering has only recently started operating or has no experience, it may be best to look for a more experienced provider.
2. No references or reviews
Another significant red flag is the lack of references or reviews. A reputable and professional cleaning service should have references from satisfied customers or positive reviews online. If a company has no reviews or references, it may be best to look for another provider.
3. Lack of communication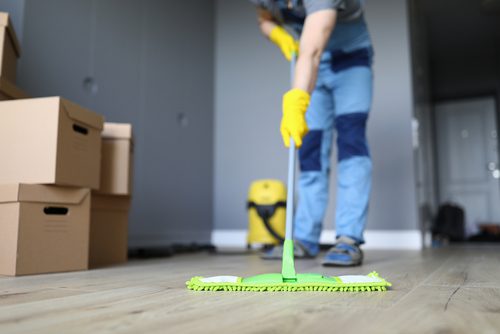 Communication is key when it comes to hiring any service. An unprofessional one may have difficulty communicating or responding to messages and calls promptly. This can be frustrating and result in additional stress during the move-out process. Look for a cleaning service that is responsive and communicates effectively.
4. Inadequate supplies
A move-out cleaning service should have all the necessary supplies to complete the job thoroughly. If their maids arrive without the necessary supplies, it may be a red flag that they are unprofessional. Look for a provider that arrives with all the necessary tools and equipment.
5. Lack of a written agreement
An unprofessional move-out cleaning service may not provide a written agreement or contract detailing the services provided and the cost of those services. This can result in misunderstandings or disagreements during the cleaning process or when it comes time to pay. Look for a provider that provides a written agreement or contract.
6. Unrealistic pricing
Be wary of businesses that offer prices that seem too good to be true. Low prices can attract clients, but the company may not provide quality services or there may even be hidden fees. Look for a company that provides a realistic and transparent pricing structure.
What is the most dependable cleaning service in St Louis?
If packing up your household goods before you start the next chapter of your life in a new home has left you too exhausted to scrub, sweep and mop, don't worry. Better Life Maids can has a way to help! Feel free to take a break and recharge on a family picnic at Forest Park, and let out experts handle the move-out cleaning.
Our skilled maids will meet your upkeep needs and exceed your expectations. With our expertise, environmentally-friendly products, and top-of-the-line equipment, you can relax and let us take care of getting the space in its best state. Reach out to us today!