8 Simple Steps for Keeping Your Home Clean & Healthy
Keeping your home pristine and hygienic can be very daunting. Even if you scrub, mop, dust, and wipe repetitively, once you turn your back – it's messy and downright cluttered again. No wonder many people give up on their household routine after some time because they feel like nothing is changing.
But, this doesn't have to be the case. Establishing a few daily habits can help you reduce the chances of health hazards and facilitate housework. If you don't know where to start, reaching out to one of the professional house cleaning companies in Kirkwood can be of tremendous help. Read on!
How can we keep our house clean and healthy?
To approach your daily chores properly, follow these simple steps: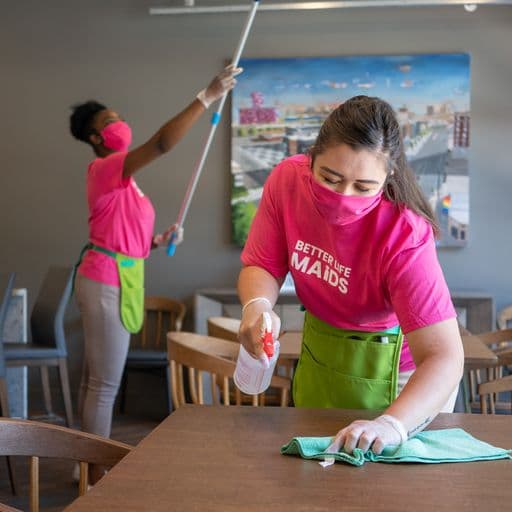 #1 Make your bed every morning
This is one of the simplest things you can do, but it makes a big difference. In just a couple of minutes, you'll have your room looking neat. Also, remember to wash the sheets weekly, to keep pollen, pet dander, and bacteria at bay.
#2 Wipe down surfaces regularly
Whether it's the kitchen counter or the bathroom vanity, wipe down all of the surfaces in your home in a timely fashion. This will keep the dirt and dust particles under control and reduce your risk of developing a dust mite allergy.
#3 Wash dishes after using them
Although this one is easy to forget when you're in a hurry, getting in the habit of washing your dishes as soon as you're done with them will keep your kitchen shiny and safe at all times. Plus, there's one less thing to worry about later on.
#4 Sweep the floors at least once a week
Sweep the floors in all of the rooms, not just the ones that are frequently used. This will help keep dust from building up over time and make cleaning a less ambitious undertaking.
#5 Vacuum every other day or at least once a week
Vacuum more often in high-traffic areas, such as the entryway, living room, and hallways. Keep in mind to get this chore done regularly to avoid dirt and residue from accumulating over time.
#6 Take out the trash on a regular basis
Overflowing trash cans are an ideal location for bacteria to grow. Beside the smell, inefficient waste control can easily affect your health, causing infections and chronic diseases. So, make sure to take out the trash from all the rooms and dispose of it properly.
#7 Put things back where they belong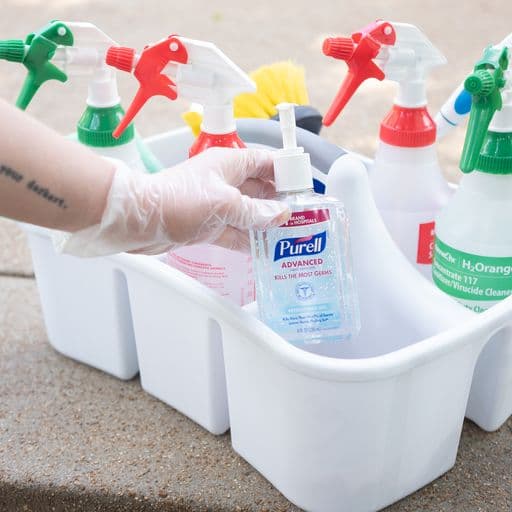 If you want your home hygienic in no time, don't wait until your house is completely messy to start doing chores. Picking items up as you go and organizing is much more effective, even though a lot of people forget about it.
#8 Take your shoes off at the door
Make this a rule, especially important if you have a lot of carpet in your home. You don't want all the dirt and bacteria in your bedroom, do you? Or in the kitchen, where you prepare meals for the people you care about? Simply establish a shoe area at the entryway and keep a bunch of slippers near for the guests.
Where to find reliable house cleaning companies in St. Louis?
If you're looking for top-to-bottom house cleaning to make your home serene and healthy again, you're at the right place. Better Life Maids have a team of knowledgeable specialists, offering a premium customer experience to each client.
We have a team of trusted and skilled technicians, dedicated to providing you with meticulous services and a 100% satisfaction guarantee. Whether you live near The Magic House or elsewhere in the area, we're at your service.
Give us a call and we'll discuss your expectations and customize the session to meet your specific needs!