6 Secrets to Making Cleaning Easier
Your home is your sanctuary. It's the personal place you retreat to after a long day at work, the space that helps you combat everyday stress. However, it also contains most of your stuff, which means it can get dirty and cluttered pretty easily. So, is there a way to keep your home in good shape without overworking yourself? How to make housework easier than it usually is?
Fortunately, to make a big difference, you don't need a cleaning marathon. In fact, introducing some tiny changes to your routine will do the trick. And if you'd rather leave your chores to the experts, there are excellent Kirkwood house cleaning companies to rely on.
Read on to learn some of the best daily practices to get you started.
How to make cleaning easier?
Keeping housework under control doesn't have to be complicated. By using some easy tips outlined below, you'll have more free time for yourself with an immaculate house as a reward.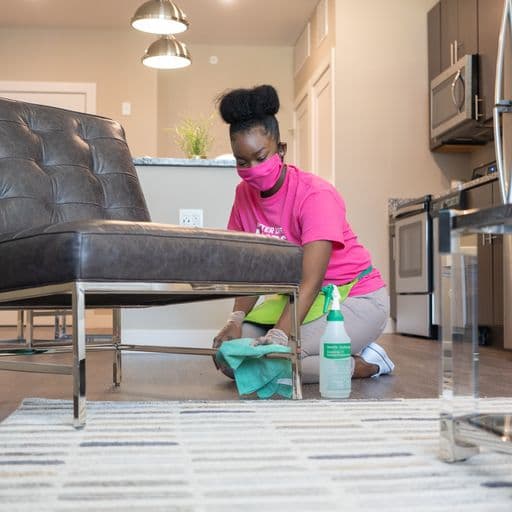 1. Create a timeline
Once you have created a thorough plan, it's important to allocate a specific amount of time for each housekeeping task. This will help keep you on track and ensure that you take care of the entire house in an orderly fashion.
2. Get rid of the clutter first
Struggling with a messy home is often more challenging than maintaining it. Unless you want to make your household maintenance a tedious endeavor, be sure to declutter before you start. If you have kids and pets, there's probably a lot of toys that are littering the floor and need sorting through.
3. Do housework as you go
Taking a few minutes every day to go after yourself instead of waiting for the hose to get dirty is probably the best piece of advice for efficiently completing your chores. Best of all, it makes it much easier to stay on top of things in the long run.
4. Cover one area at a time
It might be tempting to tackle multiple areas in one go, but it usually leads to more chaos and a lack of focus. Taking things one step at a time might be a better solution, so each task is completed properly and without distraction. Eventually, you'll cover your place top-to-bottom without being stressed about it.
5. Carry supplies with you
One of the biggest time wasters is having to go back and forth between rooms to get the right supplies. Keeping them handy in a tote bag or a basket will save you from looking for the bathroom cleaner or that microfiber cloth you need to wipe down the countertop.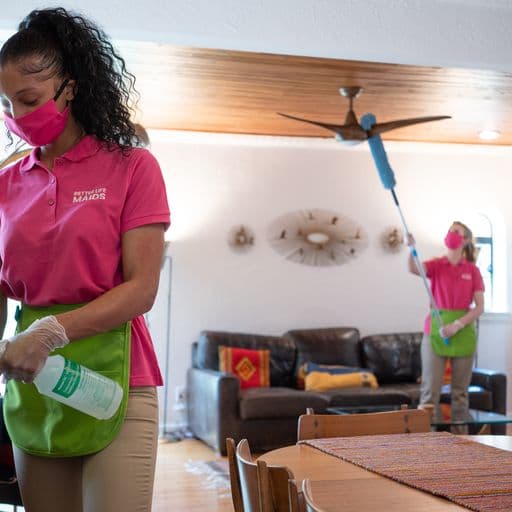 6. Use homemade products
If you want to save some time in the process, homemade products are a great way to do it. Not only are they much cheaper than store-bought ones, but they're also just as effective. There are plenty of recipes online, so be sure to do some research and find the ones that work best for your specific needs.
Where in Kirkwood can I find expert house cleaning companies?
Regular home maintenance is vital for everyone, whether you own or rent your home. With Better Life Maids by your side, you can count on specialized services that keep every inch of your living space safe and hygienic at all times.
Backed by years of experience, we understand how challenging it can be to keep up with your daily household chores, which is why we're here to offer a full-service package or a custom-tailored solution.
Our team of seasoned professionals is at your disposal, whether you live near Kirkwood High School or elsewhere in the area. They'll be at the location at an upon-agreed time and will get the work done up to your satisfaction. Contact us today and book the service you can trust!