CONSISTENTLY DELIGHTFUL HOUSE
CLEANING YOU CAN COUNT ON
REAL SAINT LOUIS HOUSE CLEANING CUSTOMER REVIEWS
They absolutely make my life better! So professional and organized. They have a checklist for what is cleaned so that you know that it will be the same deep, thorough cleaning every time. Maids clock in and out (like a professional job) and leave my home as pretty as the day we moved in. Cannot write enough to recommend this company.
We've been using Better Life Maids to clean our home for over a year now. They consistently do a great job. I really appreciate the convenient scheduling (they are always willing to accomodate us). Our team is also great with my 3 year old son! He is usually at home with our nanny when they come to clean and I always hear about how much fun he has entertaining the cleaners :P
I had a great experience with the team that came to my home on October 4th. They were very professional and cheerful and the floors of my home have never been so clean. It was worth the investment and such a positive experience. I was very confident that this group would be able to get the job done, and they did not disappoint.
They did a great job. I don't get my house cleaned so this was all new to me -- they made it easy and I am thrilled to have the help -- and thrilled to have a little more time to hang out with my family instead of cleaning.
There is no better feeling than walking into a super clean home, and knowing that someone else took time to do it. ? Totally worth the expense, as this gives me time for other things that are important!
I love Better Life Maids! I come home to a sparkling house- clean in places I would never get to on my own! My house smells fresh and clean and I don't have to worry about harsh chemicals harming my kids or my pets! They are reliable and always respond to concerns or questions promptly. Excellent customer service and a perfectly clean house! Amanda, Ashley, and Lupe did a fantastic job! I can't recommend them enough!
LOCAL SAINT LOUIS
HOME CLEANING SERVICES
Better Life Maids provides high-quality house cleaning and maid service to Saint Louis, Missouri and surrounding Saint Louis County communities. Better Life Maids has called St. Louis home for over 10 years and served thousands of happy clients. We hope that you will let us be of service to you as well.
Afton House Cleaning
Ballwin House Cleaning
Brentwood House Cleaning
Chesterfield House Cleaning
Clayton House Cleaning
Crestwood House Cleaning
Des Peres House Cleaning
Ellisville House Cleaning
Frontenac House Cleaning
Glendale House Cleaning
Kirkwood House Cleaning
Ladue House Cleaning
Manchester House Cleaning
Maplewood House Cleaning
Olivette House Cleaning
Richmond Heights House Cleaning
Shrewsbury House Cleaning
Sunset Hills House Cleaning
University CIty House Cleaning
Webster Groves House Cleaning
Wildwood House Cleaning
FROM THE BLOG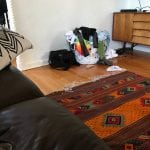 I'm Going To Miss Those Cheerios Someday
I wanted to share with you a story that really helped remind me of why it is so special to be a mom. This year I have been blessed to receive many different services that my son needs. A day that I was usually home is now a cushion seat placed in a waiting room…