How to Clean When You Have Pets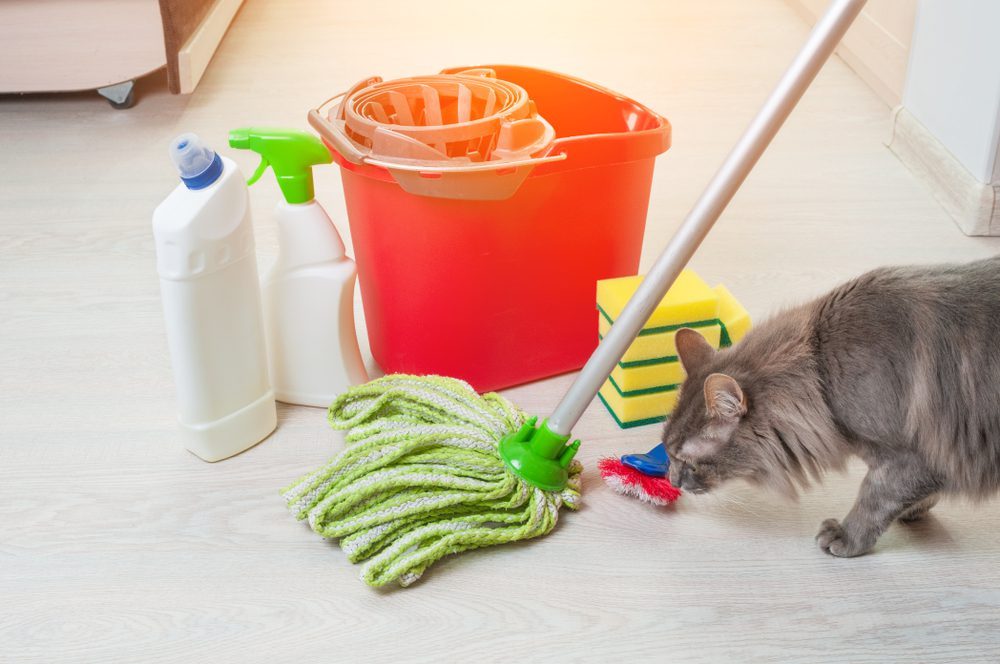 Every pet owner will probably agree that cats and dogs are God's great gift to humanity. They are cuddly bundles of purring joy or tail-wagging unconditional love. Except, that is, when the time comes to clean after them. Because, for all the happiness they give us, the simple fact remains: pets are messy.
Whether you have a Munchkin or a Maine Coon, a Chihuahua or a St. Bernard, pets make a thorough cleaning of your home in University City an absolute must. So, the question poses itself: how can you keep your home tidy with pets in it, without losing your mind? That's what our house cleaning pros are here to answer today.
How do you keep your house clean with dogs & cats?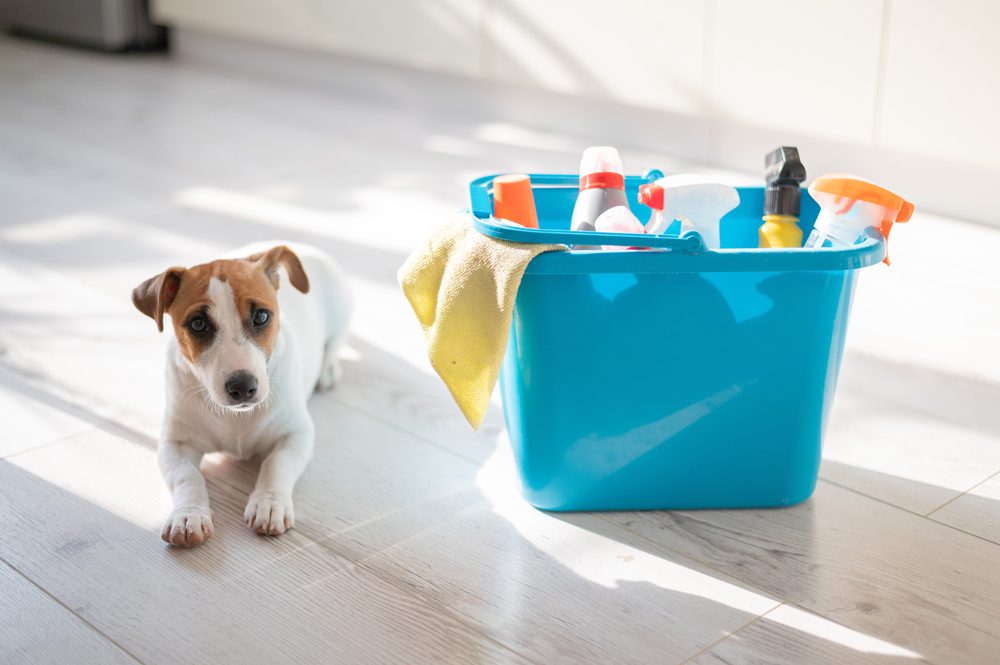 Regardless of race and breed, at a certain point, there will be pet hair, there will be dirt, and there will be funny smells all over your home. Yes – even in places you never thought they can get to, such as an oven or refrigerator.
What you can do to save yourself the trouble of deep-cleaning your fridge, scrubbing the inside of the oven, or otherwise wasting lots of time on cleaning chores is to get in the habit of regular home maintenance. Simply vacuuming and mopping floors on a daily basis will significantly cut down on the need to take a whole day (or days) out of your busy week just to clean.
Invest in quality tools and supplies
Pet hair, mud, urine stains, and vomit are hard-core dirt that can be dangerous to your health. As such, standard cleaning tools and supplies simply won't do the trick here. What you'll need is a dedicated collection of appliances and supplies that can fight this type of dirt.
Therefore, the best thing you can do is invest in a high-quality vacuum cleaner, rubber brushes, lint rollers, mops, and pet-friendly cleaning supplies. Also, it is a great idea to get one of those cleaning carts, to store all of those in a convenient place. Needless to say, it will be a significant investment – but it certainly beats the alternative.
Prevention: the best way to keep your house clean with pets
Remember when a woman went into a garage, only to catch her pupper lavishing in a whole bag of doggie chow that was lying around? We've all seen that video and lots of us experienced something similar first-hand. So now, not only did she have to clean her home, she had to give the entire garage a makeover.
Left unattended, pets will find amazing opportunities for shenanigans. Unfortunately, we can hardly keep an eye on them 24/7. But, what we can do is minimize the chance of those sorts of "accidents". However, the only way of doing that is to declutter, tidy up, and pet-proof the whole house. Which, again, takes an excessive amount of time, money, and energy.
Hiring a University City house cleaning crew is the best way to keep your home neat and tidy – even with pets
Ultimately, cleaning after pets takes a lot of time and energy. And, in today's hectic world, those are the exact two resources everyone lacks. And, of course – it can be quite costly, with all the tools and supplies you'll have to buy, maintain, and replace on a regular basis. Fortunately, there is a better option! All you have to do is get in touch with Better Life Maids – the #1 cleaning service in the University City area. Our professionalism, detail-oriented approach, and affordability will help you save your time, energy, and money to spend on your favorite furballs. Book our service today!