Thank You For An Amazing 2022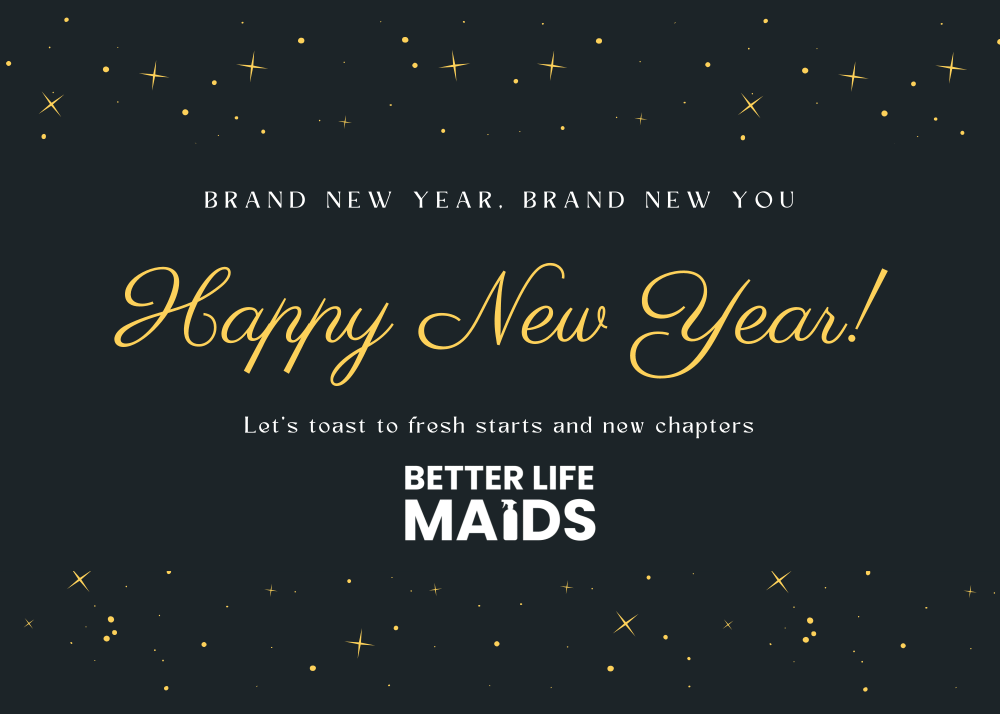 Myself and the entire Better Life Maids team would like to be among the first to wish you a Happy New Year!
2022 was an amazing year for our team and was our best year ever. We have big goals for 2023, but I want to take a moment to thank you for your support and share some of our team's accomplishments from 2022.
We introduced a comprehensive benefits package for our team including health, dental, vision, and other benefits. As we have grown, we have constantly reinvested additional resources into initiatives to improve the pay and quality of life of our cleaning techs, and we are now proud to say we have industry-leading pay and benefits while maintaining competitive pricing. We are proud of the incredible people that come to work each day to serve our customers, and we are committed to making Better Life Maids the best place to work in the home cleaning industry.
We have continued to maintain industry-leading team member retention, but beyond that we have some of the highest job satisfaction scores of nearly any industry. Our team members love what they do. And it shows up in their work each day.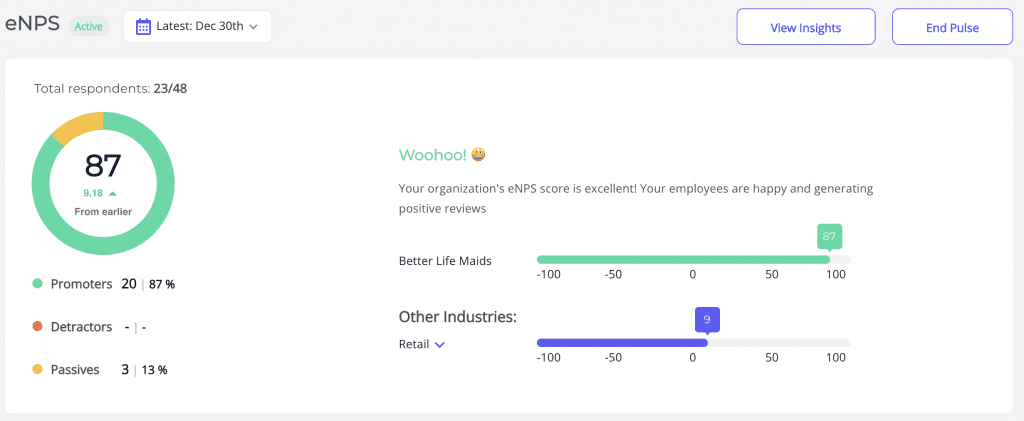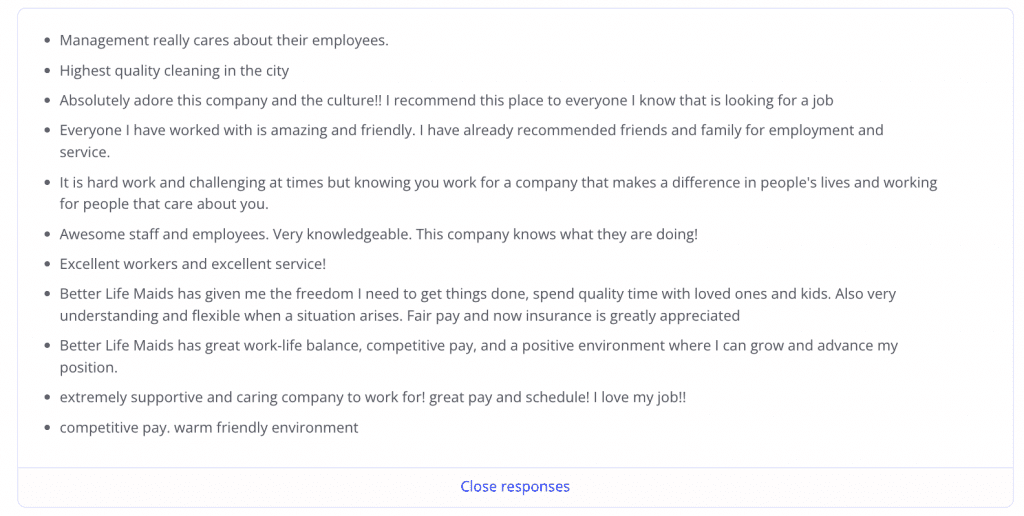 Our teams have maintained a quality score of 96.5% throughout the year, and are in the top 1% of the industry for quality and customer satisfaction*. We are dedicated to creating consistently delightful home cleaning experiences we are so proud of the work that our teams do each day to serve our customers.

Really there is so much more including nearly doubling the size of our team in 2022, opening our new office, introducing all-electric vehicles to our fleet and so much more.
We are incredibly grateful for the trust and support that you place in us each and every day and look forward to another great year together.
Have a safe and happy New Year!

Sincerely,