Temporary Shutdown Preparations
At Better Life Maids we have always taken the health and well being of all of our clients to heart. We know that in these uncertain times that some things are more important than ever, especially clean and healthy homes and businesses. But even with the enhanced procedures, we have put into place, and the increase in demand we are seeing, we believe that preparing for a temporary shutdown is the right thing to do at this time.
As of now, we plan for Friday, March 27th to be our last day of normal operations. We will evaluate on a case by case basis homes and businesses that may need us through this crisis. But in an abundance of caution and the care of our team members and staff, we believe that staying ahead of the Covid-19 outbreak will mean some tough choices for all of us. We are asking all of our clients to certify that they have not had any known contact with Covid-19 in the past 14 days, and are asking our employees to do the same. Please read our health and safety certification in advance of a visit. Any "yes" answers to this questionnaire by our staff will not allow them to clock into our app, and will immediately notify their supervisors. We ask that you please reschedule your visit to the future if any of these questions apply to you at this time.

In this upcoming week, we are hoping to serve as many front line healthcare workers and first responders as we can. We know life will not stop for them and we want to give them all some normalcy in preparation for the hard work they have ahead of them. We are offering all healthcare workers and first responders 20% off their cleaning services in advance of the shutdown. And maybe for a long time moving forward when we resume normal operations. Please let us know if this applies to you and we will apply the discount to your visit.
Our hope is that we will reopen in 2 to 4 weeks, but will not put a definitive timeline on that until more is known. We will bump all jobs on a week by week basis. There is nothing you need to do. We will not charge any fees, and even when we reopen we will have no cancellation fees in place as we know there will still be a lot of uncertainty. We are here for you when you need us. We will be monitoring email and texts, but phone we will be out of the office, so voicemail is not the best way to reach us during this period. We will do our best stay current on all email and text communications, but please understand we will be working with a vastly reduced support team. It will probably just be Angela and me, just like 12 years ago when we began. We have been here for you since then and will continue to do so.
We have appreciated the outpouring of kindness and support from all of our clients these past 2 weeks. Rest assured we are well prepared to weather this and will be back to serve you when this crisis is past. We will take this time to improve our business operations, improve our training and systems, and prepare to work in a world where Covid-19 might be a long term threat.

Many of you have asked if you can help in any way, and we appreciate that. We decided to offer gift cards to all of our loyal clients at a 20% discount at this time. We have capped sales at $25K and are over halfway sold out. I have included the link if you are interested in taking advantage of this offer.

Our thoughts and prayers are with you. We are all in this together and we hope that this moment shapes us as people and as a country for the better. We will see you on the other side.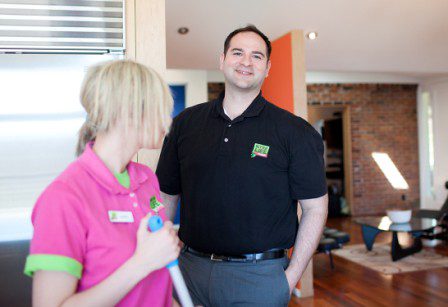 Matt Ricketts
Chief Experience Officer
Better Life Maids