Better Life Maids adds On-Site Generation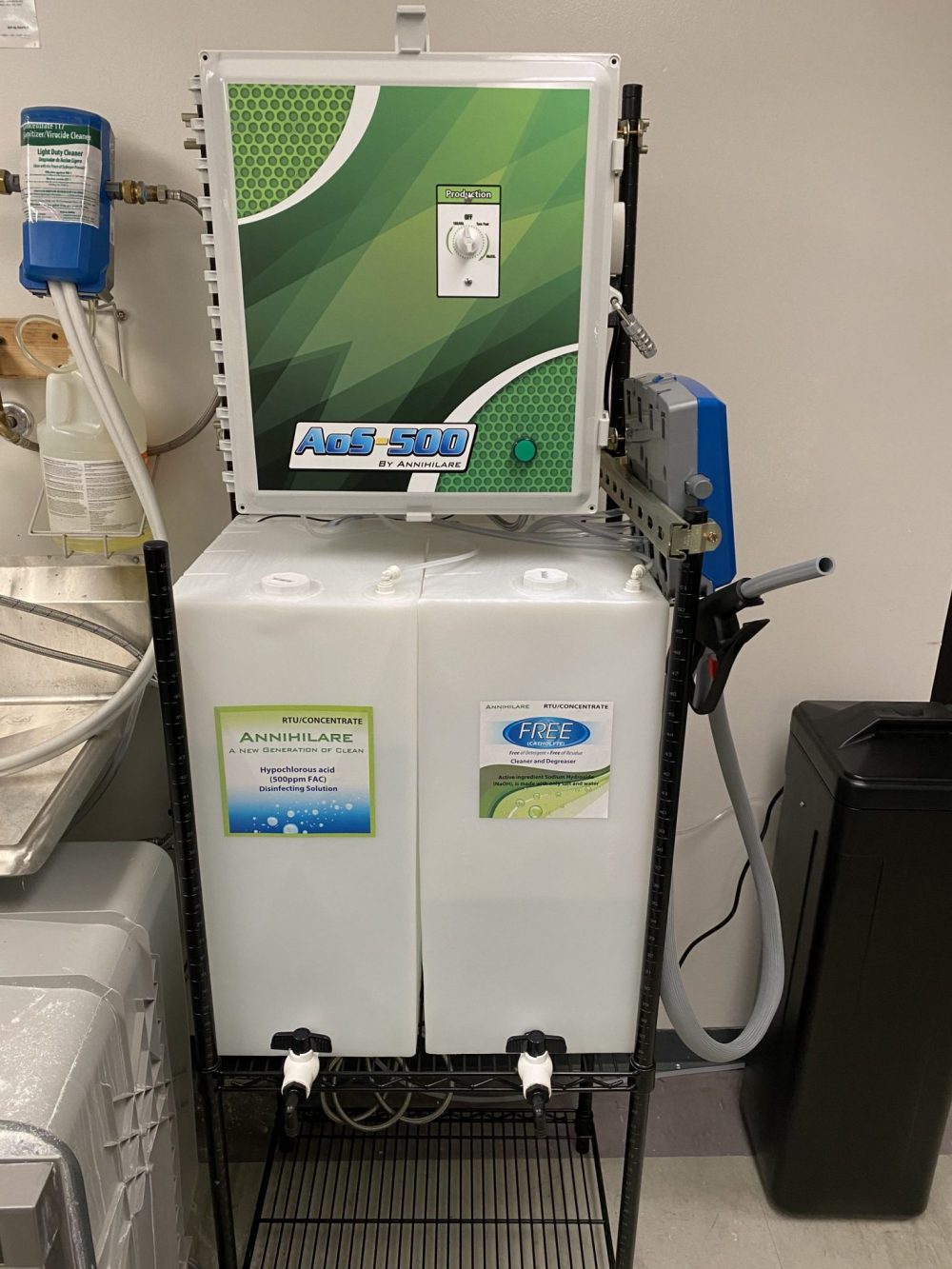 With all of the supply chain disruptions and limitations on available products, we were concerned long term with being able to source the highest quality and safest disinfection and cleaning products for our clients. To solve that, we decided to make our own. We have invested in an Annililare AoS-500. This system produces a nearly unlimited supply of Hypolclorous Acid a proven and safe disinfectant, and a compound our bodies produce to fight off infections, and Sodium Hydroxide a safe and effective multi-surface cleaning product. This fits with Better Life Maids' commitment to cleaning for health and safety.

Both of the products produced meet the highest standards of cleaning and safety for people, pets, and the planet. And while Hypolclorous Acid has a slight chlorine smell, it is PH neutral and does not have the caustic salts like chlorine bleach that are both toxic and can damage surfaces.

In addition to being able to produce our own safe and effective disinfectant and cleaning products on-demand, this system is also kind to mother earth in other ways. We are no longer shipping products from factory to distributors, to our locations. Eliminating transportation congestion and pollution, as well as hundreds of pounds of paper and plastic packaging waste.
And one of the largest benefits is that it allows us to better control our supply costs. With most of our suppliers passing on major price increases this year, we were evaluating ways to control those costs so that we could maintain competitive pricing for our clients. This is just a small way we were able to do that, but on average this will save us 1-2% of the cost of each cleaning job. That savings is being directly passed on to our clients in 2020 as we are committed to holding our current pricing until the end of the year and beyond.